- High-profile inmate Jaybee Sebastian filed several graft and criminal charges against Senator Leila De Lima
- The convict's wife Roxanne submitted the complaint against the Senator on behalf of Sebastian
- De Lima earlier said that Sebastian was an asset of the government
After Senator Leila De Lima's announcement saying that Jaybee Sebastian was an asset of the government, the New Bilibid Prison (NBP) inmate filed graft and criminal charges against the senator on Friday with several issues concerning the state penitentiary.
The convicted drug lord and kidnapper filed several cases through his wife Roxanne who submitted the complaint alleging De Lima of violating the Anti-Graft and Corrupt Practices Act, the Code of Conduct and Ethical Standards for Public Officials, the Anti-Torture Act, the Act Punishing the Receiving and Giving of Gifts of Public Officials and Employees as well as Indirect Bribery.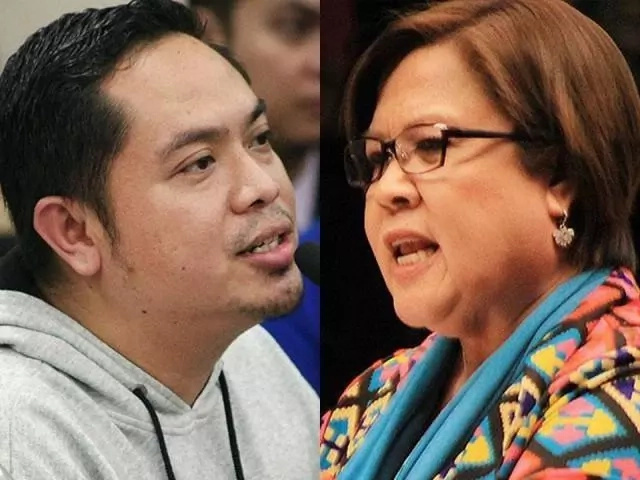 Sebastian's legal counsel Eduardo Arriba said:
READ ALSO: Lawmakers ask who between Sebastian and Sanchez is lying
"Because of De Lima's revelation that Sebastian was an asset, inmates in Building 14 [of the New Bilibid Prison] were enraged, thus his purported killing on September 28."
The "Bilibid 19", the high profile inmates who were having VIP treatment inside the prison before the government conducted operations revealing their luxurious lifestyle were among the Bilibid 14 detainees.
De Lima previously announced that Sebastian was a government asset days before the "King of Drug Lords" was stabbed in an encounter involving three other convicts inside the NBP.
READ ALSO: Jaybee Sebastian says De Lima and ex-aide had an affair
In a congressional probe, Sebastian confessed that De Lima ordered him and other inmates inside the Bilibid to sell illegal drugs when she was still the secretary of the Department of Justice during the previous administration, which other NBP inmates have also testified on.
The senator and a staunch critic of President Rodrigo Duterte has denied all the allegations thrown at her involving illegal drug transactions inside the national penitentiary.
To lighten up your mood amidst stressful controversies, watch this cute video of hungry hedgehogs:
READ ALSO: De Lima accused by high-profile convicts of having drug ties
Source: Kami.com.ph