- Nadine Lustre and James Reid have been criticized for their sex scene on TIMY
- An online petition was started against the show and the MTRCB has also summoned the show's producers
- Nadine didn't think twice about slamming her critics on Twitter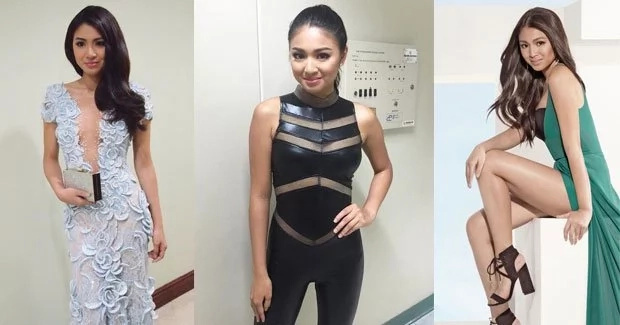 Nadine Lustre just can't stop being in the limelight.
After she and James Reid were highly criticized for their premarital sex scene in Till I Met You, she once more got the attention of many by slamming her critics on Twitter.
READ ALSO: 4 stars with extreme attitude problem
The 23-year-old TIMY actress addressed those individuals whom she feels have little faith in her.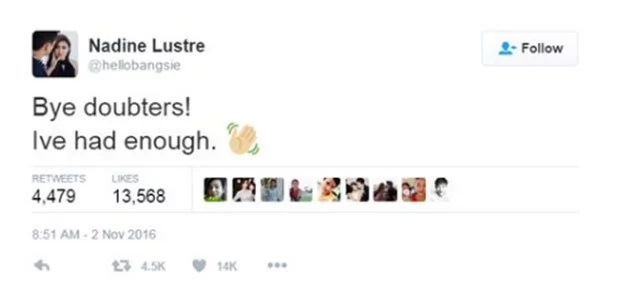 She didn't exactly took a lengthy time explaining her tweet, but many fans started speculating that she was referring to her relationship with co-star James Reid.
READ ALSO: Jodi Sta. Maria reveals she used drugs
As if the first tweet wasn't enough, Nadine made another tweet.
This time, she said that she was not a damsel who needs to be saved. She must have never pictured herself akin to a damsel in distress.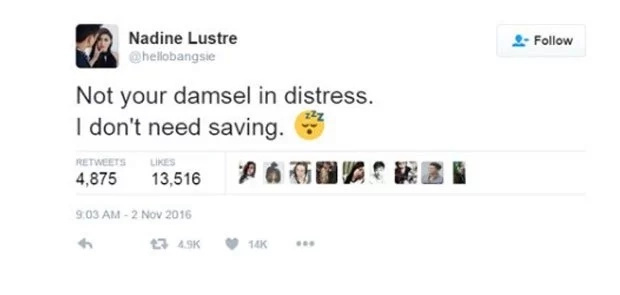 Aside from those who criticized both Nadine and James for apparently agreeing to a scene that promotes premarital sex, the show itself ended up in hot water with the Movies and Television Review and Classification Board (MTRCB).
READ ALSO: Kiara Gregorio reveals details why she refused Miss PH Earth
The MTRCB has already invited the producers of the show for a meeting to discuss the four episodes that TIMY aired in October.
The MTRCB meeting with TIMY producers will be one serious meeting, but the one between these babies and animals is superbly cute!
Source: Kami.com.ph