- Vice President Leni Robredo has delivered a speech at the Philippine Dermatological Society Annual Convention, EDSA Shangri-La Hotel on Thursday
- The acclaimed Ina ng Laylayan discussed that just like the the art of dermatology, the Office of the Vice President does not exist only for cosmetic reasons and mentioned the Anitpoverty Framework that her team has launced last October 10
- According to Robredo, the Anitpoverty Framework has 5 areas: (1) Maternal health; (2) food security and nutrition; (3) quality education for Filipino youth; (4) the long-overdue development of our rural areas to stimulate employment and economic growth among the poorest; (5) and the empowerment of our women
READ ALSO: VP Leni believes poverty is PH's biggest problem
Below is the full transcript of the vice president's speech at the Philippine Dermatological Society Annual Convention, EDSA Shangri-La Hotel as posted on her official website.
Looking Beneath the Surface: A Thorough Response to Poverty
"I hope the long weekend gave you the rest you needed, and that you were able to spend enough time with your loved ones. Doctors are so busy, and dermatologists are no exception. Your days are filled with a blur of patients with different complaints, some more serious than others. I hope, then, that you were able to make the most of the last four days.
"When some people think about the work that you do, they imagine that it's all cosmetic. And in a world where appearances seem to matter, your advice is highly valued, your wisdom sought after. But I know that your work is so much more than that.
"You didn't go through years of difficult training just to fix the way people look. Instead, the art of dermatology requires an understanding of problems that lie beneath the surface.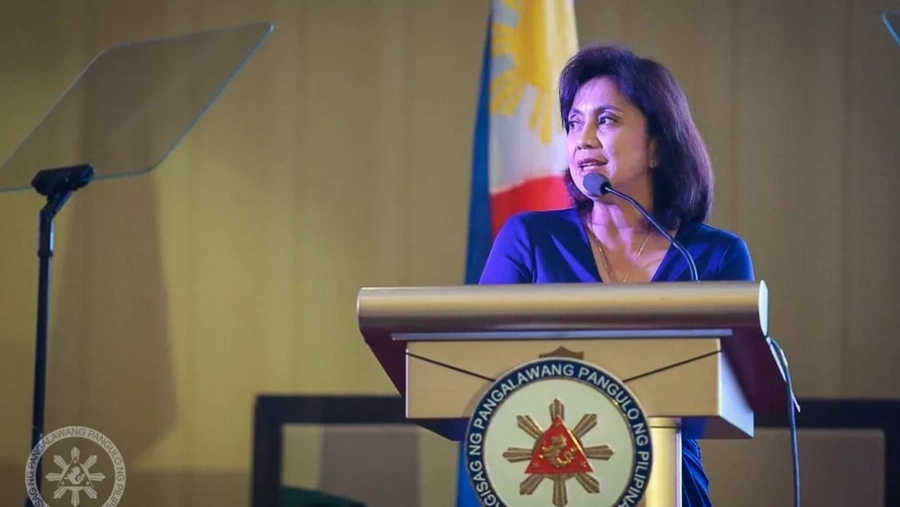 "You and I actually share a few things in common. Some people think that the Office of the Vice President exists only for cosmetic reasons. How many times have we heard people say, Wala namang ginagawa ang Bise Presidente? Traditionally, the Office of the Vice President is a spare tire. A formality.
"We are already trying to change that. We are redefining the OVP to change the face of poverty in the country. Hindi gawaing pa-cute ang trabaho ng Bise Presidente. Wala ako dito for photo ops.
"I'm not here because it's fun to wave at crowds. Like you, I'm here to dive beneath the surface of the problem. And like you, I understand that our development challenges are deeply rooted, and that they demand effective solutions that work from inside out.
READ ALSO: VP Robredo asks supporters to stay with her
"Last month, October 10 to be exact, my team and I launched our Anti-Poverty Framework, an action plan that we designed according to the needs of our poorest countrymen. I'd like to share this plan with you, because I think that the first step to fulfilling it is by working together.
"Collaborative action is a must in our action plan, due in most part to the nature of our antipoverty strategy. Our framework pays attention to the conditions that create poverty, as well as the links that arise between them. At the same time, designing our Antipoverty Framework involved the active participation of so many groups. These included villages as removed and far-flung as Barangay Del Rosario, which we were able to access only by hiking some distance up Mt. Isarog. We visited some of the poorest fishing and farming communities in the country, where many have never seen a senior government official in person.
"We listened to the families in these communities as they told us their stories, so that we could gain insight on how best to help them. But we pushed the envelope of partnership even more.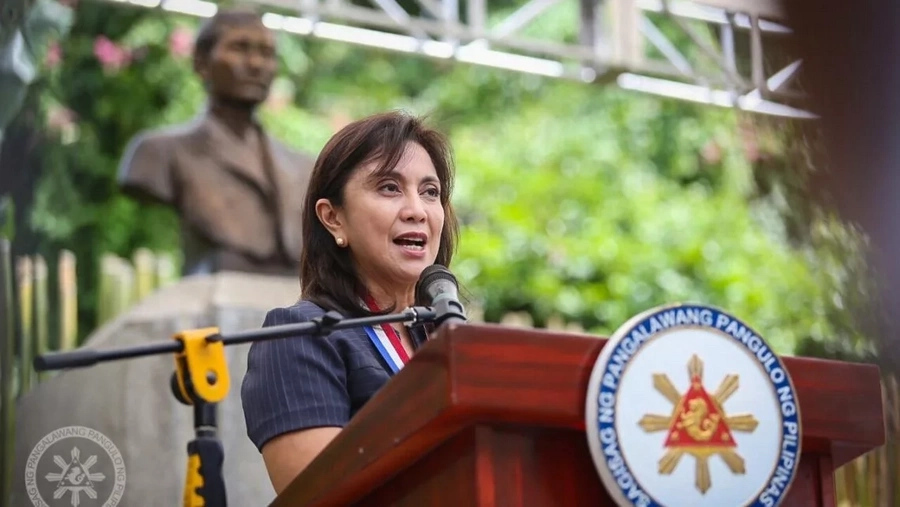 READ ALSO: Leni reacts to Duterte's rejection
"We sat down with different groups and individuals from every imaginable sector: from within government to members of the private sector, from the academe to development organizations, and from civil society organizations to various people's groups.
"Our Antipoverty Framework is the result of these conversations. Unlike many other approaches to solving poverty, our plan is special in its comprehensiveness, in the way it responds closely to the call of the poorest Filipinos. Most of all, however, what sets our strategy apart is this: it is the story of our people's hopes and aspirations, at the center of which is the Filipino family.
"Allow me to explain. Our Antipoverty Framework has five priority areas, and I'd like to present each one in the context of the ordinary Pinoy's life. That life is oriented around the family: mga nanay at tatay, ang kanilang mga anak, ang kanilang komunidad.
READ ALSO: VP Robredo advises President Duterte
"There's no better place to start this story than where life begins: our mothers. Maternal health is therefore one of our priority areas under our campaign for universal health care. We haven't been able to reduce maternal mortality rates in the country, even if the economy is doing better than ever. Just three years ago, estimates by the WHO, UNICEF, UNFPA, and World Bank put maternal deaths in the Philippines at 3,000 per 2.4 million deliveries.
"To put a stop to this, our solution is preventive care. By ensuring adequate care and nutrition to our pregnant women, we can help cut down maternal mortality rates and ensure better infant health.
"I mentioned 'adequate nutrition' among our mothers because our second focus is on food security and nutrition. The 2013 National Nutrition Survey found that in the Philippines, one in four pregnant women is anemic and nutritionally at risk. An infant born in these conditions is likely to suffer from stunting, where a child suffers not just physical but also neurological setbacks. If a child is stunted, no amount of medical intervention will reverse the effects.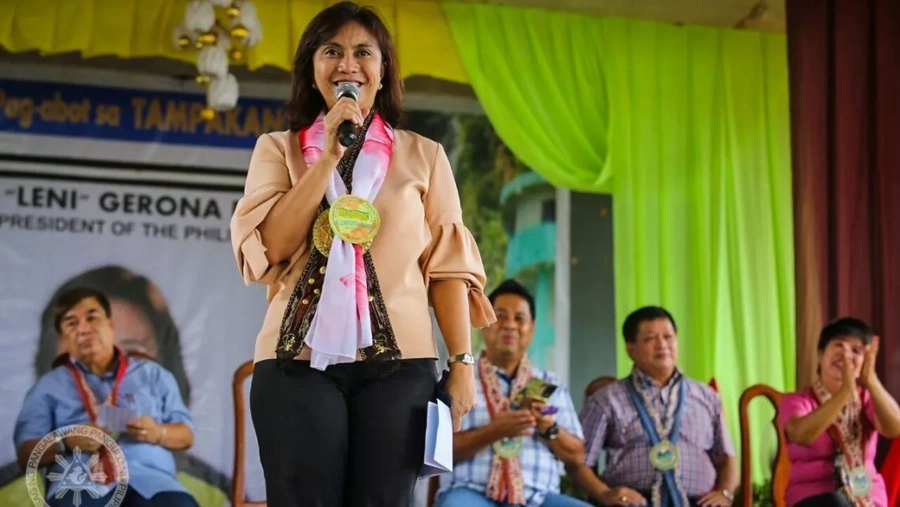 "The long-term impact of stunting is disastrous not just to affected children, who are unable to perform as well as their better-fed peers. The effect on the economy is also devastating. UNICEF reports that undernutrition is linked with up to 3% loss in gross domestic product or overall economic output.
READ ALSO: Tigas ng ulo! 3 senators slam Duterte for unrelenting insults against US, EU despite advice
"This is why we're supporting initiatives like the Department of Health's First 1,000 Days Program. The first 1,000 days of life—from conception to a child's second year—are the most crucial in shaping a child's future. If a child is nourished well during this period, the greater his or her chance at growing up into bright and healthy young adults.
"The rest of our five-point antipoverty framework puts a spotlight on quality education for Filipino youth; the long-overdue development of our rural areas to stimulate employment and economic growth among the poorest; and the empowerment of our women.
"In curing the ills that plague our country, it won't do to simply scratch the surface. Indeed, our efforts must probe well into the challenges of nation-building. We must be ready to pursue difficult reforms and develop appropriate, long-term solutions. Most importantly, we will be asked to serve the people in the spirit of excellence and integrity. After all, true change is never skin-deep.
READ ALSO: 7 famous Filipino personalities who bravely lambasted President Duterte
"There are many ways you can contribute to our vision of happy Filipino families living in a happy home and in a happy community. During the OVP Anti-Poverty Summit where we launched the framework I spoke with you about just now, some of our most avid supporters were people acting in their individual capacities.
"Some donated toilets and books, others capacity building programs. The lesson here is there is no contribution too small, when the problem is this big. And as Dermatologists, you can do so much in keeping our communities healthy. We need every assistance; we need every prayer.
"The beauty of genuine service is that, I'm sure you all know, it comes from within, and its benefits are always real, always lasting. Ang pakikipag tulungan po ninyo sa amin, napakarami pong pwedeng gawin ninyo even as dermatologists.
"Congratulations to everyone for this successful event, marami pong salamat, mabuhay po kayong lahat, at muli, maraming salamat sa inyo!"
Get to know more about the Philippine vice president in this video.
RELATED: Prominent Filipinos who support Duterte vs. prominent Filipinos who support De Lima
Source: Kami.com.ph