Grace Poe went to Cagayan de Oro for a campaign rally last Wednesday, April 20, 2016 at the Pueblo de Oro Township Park where thousands of supporters gathered to witness her campaign.
Poe promised her supporters at the rally to focus more projects in Mindanao to improve the lives of its residents. She mentioned a Mindanao Railway System, additional hospitals, rehabilitation, among other P1 trillion worth of development projects.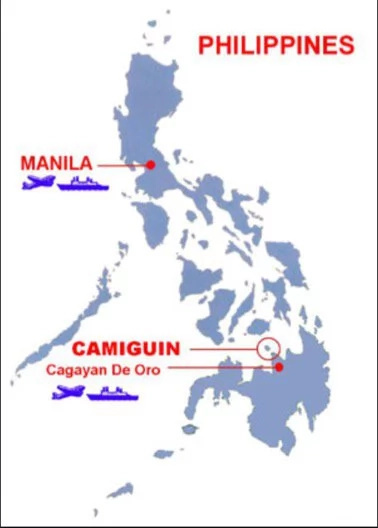 "This City is Special to Me"
Prior to the event, Poe had already campaigned in other cities and towns of Mindanao. But at the rally, she said that Cagayan de Oro was special to her.
Poe told the crowd about how she had her first campaign rally in CDO, back when she was running for senator in 2013. She recalled how she started at the Carmen public market where she went around with congressional candidate Rolando "Klarex" Uy to meet the local vendors.
CDO was also where Poe had her first presidential debate, held in the Capitol University earlier on February 21.
LP member endorses Poe
Rolando Uy had also endorsed Poe for the presidency at the rally, making him the first Liberal Party member to publicly shift support from Mar Roxas. Earlier that day, Uy had made the same endorsement to barangay leaders, urging them to do the same.
While Uy kept silent when asked why he shifted, his close ally, councilor candidate Reuben Daba said that Roxas had poorly treated the 1 district congressional candidate's camp during the presidential debate in CDO. Uy's supporters were allegedly denied entry to Capitol University because slots were already given to supporters of councilor and political rival Lourdes Candy Darimbang, who was supporting Roxas' candidacy.
Controversial "Hakot" Crowds
Organizers estimated 50,000 people from different parts of Northern Mindanao went to the rally wearing white to show their support for the independent presidential candidate. This later on raised allegations of Poe funding crowds to attend her campaign rally after images and videos of a hundred buses parked in Bukidnon and other parts of Misamis Oriental were posted on the internet.
Poe denied this allegation the day after the rally, stating that her campaign didn't have the budget to pay people to attend the rally. She also denied any distribution of food from the organizers. Poe, however, apologized for the large traffic jam that her political activities had caused.
Source: Kami.com.ph