- MTRCB sent a summon to "Till I Met You" directors, producer, and writer due to the controversial car sex scene
- Netizens call the attention of MTRCB due to inappropriate scenes in the TV show with a PG rating
- Rumors are rife that VIVA Entertainment planned the controversy in order to boost the ratings of "Till I Met You"
MTRCB has sent a summon to the directors, producer, and writer of ABS-CBN's primetime show "Till I Met You" to explain themselves regarding the controversial car sex scene of James Reid and Nadine Lustre.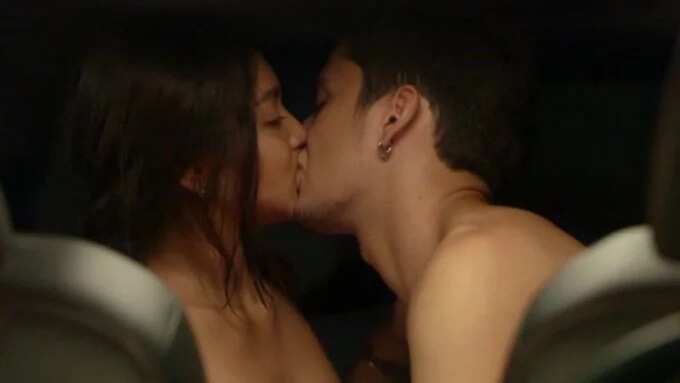 READ ALSO: 12 things you need to know about JaDine
After the airing of the passionate scene of the hottest love team, the show received backlash for showing inappropriate scenes while having a PG (Parental Guidance) rating. This prompted netizens to call the attention of MTRCB to reprimand the show.
Based on the summon posted by MTRCB, it cited the controversial car sex scene aired on Oct. 25. It also cited the use of the word sex on Oct. 26 episode as well as airing sexually-charged scenes on Oct. 27 and 28 episodes.
READ ALSO: JaDine goes to Greece to shoot new series, Mega
However, there is a conspiracy theory roaming social media claiming that everything was planned by VIVA Entertainment in order to boost the ratings of the show. The call of MTRCB for investigation will make JaDine and their show the talk of the town.
James Reid and Nadine Lustre were signed under VIVA Artists Agency and will largely benefit on the popularity of the actors. Moreover, despite having a good start, "Till I Met You" ratings is way below "Ang Probinsyano" digits.
While some JaDine fans see this as an attack to their idols, parents expressed their concern on the show as young kids are also watching the show. A frustrated parent commented that she is having a hard time explaining JaDine's action in the show to her 13-year-old daughter.
READ ALSO: Nadine Lustre, afraid of James Reid's fans
Watch the steamy car sex scene below.
Source: Kami.com.ph