- CCTV footage captures an encounter between a couple and a crocodile in a swimming pool
- The crocodile went to the swimming pool and attacked the couple
- Netizens slammed the man for leaving behind his girlfriend during the attack
A scary video showing a scared man reportedly leaving behind his girlfriend as a crocodile attacks them out of nowhere in their swimming pool has gone viral.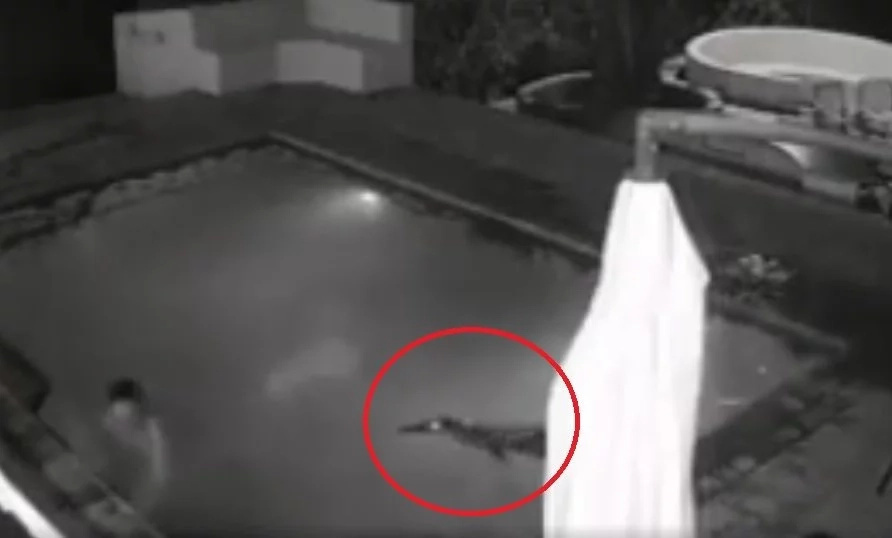 The video shows the reported couple having a relaxing time swimming in the pool. But just a few meters away, a crocodile can be seen approaching the scene.
READ ALSO: Brave cop and his wife get into gunfight with deadly store robbers
Later, the crocodile jumped into the pool which scared the man a lot, forcing him to jump out of the water to get into safety.
However, his girlfriend was left behind in the pool as she struggled to escape from the deadly reptile. The netizen who shared the video said that the woman was bitten on her shoulder before she could escape.
READ ALSO: Heartbroken Pinoy's epic fail suicide attempt goes viral
"Dito masusukat ang pag mamahal ni Boyfriend. Habang nag night swimming ang couple ng biglang may lumusong na buwaya sa swimming pool. Agad na sumaklolo ang isang kaibigan. Pero nakagat na sa balikat ang babae," the netizen posted.
(This is how you measure a man's love for his girlfriend. The couple was swimming at night time when a crocodile suddenly jumped into the pool. One of their friends came to the rescue but the woman was already bitten on the shoulder.)
Many social media users slammed the man for abandoning his girlfriend in times of danger.
READ ALSO: Heroic off-duty cop kills hold-uppers in restaurant
"Tawag dyan MAKASARILI. Buhay lang nya inisip . Panu ang buhay ng babae," a netizen wrote.
(That is what you call selfishness. He was only thinking about his own life. But what about the life of the woman?)
SHARE this scary video with your loved ones!
The animal video below will also thrill you!

READ ALSO: Violent waiter brutally punches aggressive female customer
Source: Kami.com.ph