- Blind Pinay Katchry Jewel Golbin proves to never judge a book by its cover
- Golbin sings majestically in French and moved everyone to tears
- The judges immediately voted her to move to the next round of France Got Talent
Blind Pinay Katchry Jewel Golbin, whose alias is Alienette Coldfire, sang her heart out in French in the France Got Talent and moved the whole room to tears.
READ ALSO: Nakakatakot! Terrifying video of toddler riding toy car and almost hit by dangerous truck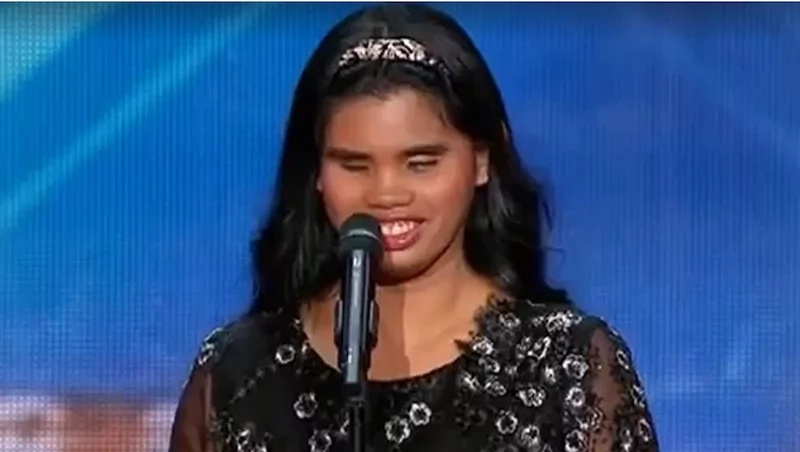 READ ALSO: Ayos sa kapatid! Old woman from Quezon has twin sibling which is a SNAKE
The amazing thing was that the 25-year old only learned French in 3 years thought online friends.
"I learned how to speak French with my friends in the internet. After hearing Edith Piaf's 'La Vie en Rose,' I immediately wanted to learn the lyrics. That's how I learned the language" Alienette told the judges in perfect French before her performance.
According to Aliennete, she wanted to show people that even people with disabilities can do great things.
READ ALSO: Ang talented ang mga pinoy! Maintenance worker's voice sounds like Renz Verano as he sings "Remember Me"
She told the judges that people in the Philippines usually perceive that blind people cannot achieve great things. "But they are wrong," Aliennete said.
When she sang her rendition of the French version of Les Miserables' "I Dreamed A Dream", the entire audience was mesmerized. In fact, so many people including the judges were moved to tears.
One of the judges named Gilbert Rozon said, "I'm usually cold-blooded but now, I'm emotional. You have a gift from angels."
READ ALSO: Galing ng effort! Woman thought they violated traffic but was a staged wedding proposal
WATCH this amazing blind Pinay move the audience into tears:
She starts singing at 3:10.
Source: Kami.com.ph