- 'Bataan is the first drug-free province' is ready to be announced by Duterte
- This was after a manifesto with 237 chairmen from BADAC signed in agreement that the province was successful in their campaign
- Although the Tokhang operations were a big help, they remain vigilant and are using Sumbong bilis as their current program
President Rodrigo Duterte is set to announce that the province of Bataan is the first place in the Philippines to have successfully rid of illegal drug users following his on-going campaign against it.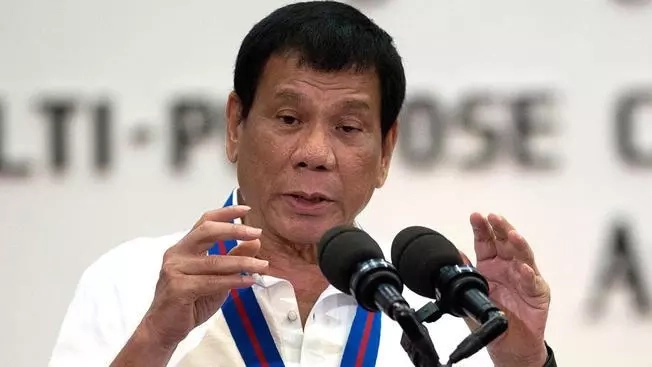 In a report made by the Manila Bulletin, 237 chairmen of Bataan's Barangay Anti-Drug Abuse Council (BADAC) took part in the manifesto that claims how the region is now free from the controversial substances.
READ ALSO: Oplan Tokhang proceeds despite 'Undas'
Bataan police director Sr. Supt. Benjamin Silo Jr. was the person who presented the manifesto to Governor Abet Garcia. The former also claimed that it would be submitted to the Malacañang Palace after Gov. Garcia, Central Luzon police director Chief Supt. Aaron Aquino, and the Philippine Drug Enforcement Agency (PDEA) have signed and certified as well.
Silo credited the achievement to their 'Tokhang' operations which turned out to be a success. However, they remain vigilant to keep the situation as ideal as it is now through introducing a new program to the residents of Bataan.
READ ALSO: Duterte confirms FVR resignation, hints at disagreements
"We are still vigilant and had activated the Sumbong bilis, civilian volunteers, to report to us any resurgence of such illegal drug activities," he claimed.
He also gave a warning to those who have already surrendered to no longer attempt on getting back to their old life since the authorities would have no second thoughts on chasing after them once more.
READ ALSO: Netizens urge government to source weapons from local manufacturers
With the accomplishment that Bataan had come to, Chief Supt. Aquino said that its methods would be held as the pattern to fully put an end to the war against illegal drugs.
If only the police could keep up the good work and avoid instances such as this, then the country would be free from unwanted issues.
READ ALSO: Yolanda housing unit remain to be incomplete after 3 years
Duterte's controversial campaign and strategies against the illegal drug tirade has earned him both ire and praises from notable personalities all over the world.
Source: Kami.com.ph