- The United States stopped selling weapons to PH due to the extrajudicial killings happening in the country
- Netizens are now urging the government to purchase arms locally
- One local weapons manufacturer is in Danao Cebu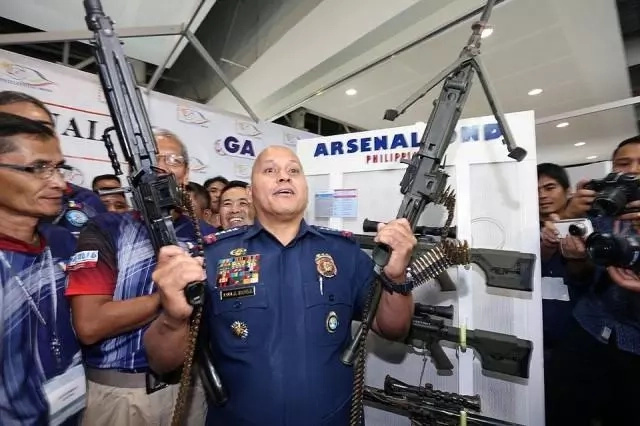 After the US declared that it will stop selling weapons to the Philippines, many netizens are now clamoring for the government to purchase weapons from local manufacturers.
READ ALSO: Online petition filed after Jadine's TIMY sex scene aired on TV
An exhibit of Filipino-made weapons was graced by PNP General Ronaldo "Bato" dela Rosa and the image of the PNP Chief, looking at Philippine-made weapons caught the attention of many netizens.
They started voicing their opinion on social media in the hopes that it would reach the officials concerned.

READ ALSO: New Miss Earth responds to Schweighart's "surgery" accusations
According to many of them, why should the government bother purchasing weapons from foreign suppliers when there is a local manufacturer?
One netizen even mentioned that what is lacking is government funding. Aside from the fact that it could help provide more jobs to Filipinos, the raw materials that will be used would also be sourced locally.

READ ALSO: Bacolod blind balladeer bags 3rd win on Tawag ng Tanghalan
One netizen mentioned a particular place where these weapons are manufactured, which is in Danao, Cebu.

As to the primary reason why the United States stopped selling weapons to the country, it was because of the spate of extrajudicial killings that have occurred during the Duterte administration, which up to this day has remained unchecked.
Some people got unlucky for having been victims of extrajudicial killings, but there are individuals who were able to cheat death. Watch the amazing footage below.
Source: Kami.com.ph