- Paolo Valenciano and Samantha Godinez-Valenciano welcomes their firstborn, Nataleia "Leia" Martine on Wednesday, November 2
- Newborn Baby Leia managed to render veteran singer and actor Gary Valenciano, which the actor gladly admitted
- Paolo Valenciano, director and singer, was also awed by his daughter's birth
Mr. Pure Energy Gary Valenciano was admittedly rendered speechless by the news that he is now a grandfather to Samantha Godinez-Valenciano and son Paolo's firstborn, Nataleia "Leia" Martine.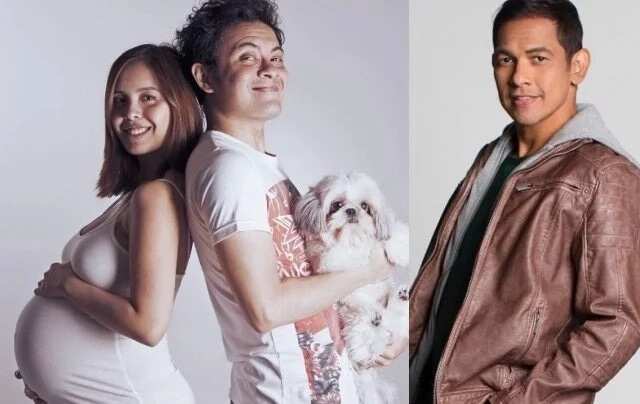 Mr. Pure Energy had barely had coherent sentences but he managed to clarify his statement, saying, "I'm speechless, dumbfounded... blessed... I remember Paolo...the day he was born."
READ ALSO: Sa wakas! Ellie Eigenmann meets her grandparents, poses with Lolo Erap in a photo
The well- known singer, together with his son, director/singer Paolo Valenciano had welcomed Baby Leia early Wednesday, November 2, at 1:21 a.m. in an undisclosed hospital.
READ ALSO: Ang sweet ni daddy! Jake Ejercito dresses up as a prince for Ellie on Halloween
Reports also said that the birth of his firstborn had awed director/singer Paolo Valenciano who admitted that he'll never look at mothers the same way again.
"I'll never look at a mother the same way again. They are the superior species! I can't believe I'm a dad," Paolo said.
READ ALSO: 7 times Andi Eigenmann and Ellie nailed the mother-daughter goals
Just last week, the director had claimed via an Instagram post that he is ready for BabyLeia's arrival.
It seems, Leia is one lucky baby for having such loving family. However, this baby in the video had not been as lucky as Baby Leia.
Let's watch his story.
RELATED: Siya na ang pinakacute! Scarlet Snow Belo tops as the country's most followed celebrity baby on Instagram
Source: Kami.com.ph