EDITOR'S NOTE: This video contains themes and images that may not be suitable for minors. Parental guidance is strongly advised.
CCTV footage of an off-duty policeman dining in a restaurant and then shooting dead a couple of hold-uppers victimizing some customers has gone viral.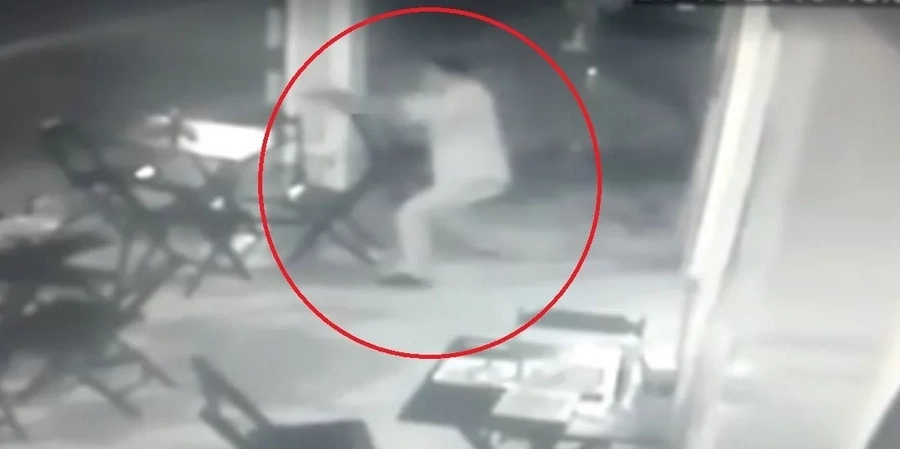 The video shows two hold-uppers wearing motorcycle helmets approaching a group of customers at a restaurant to get money and their valuables.
However, the off-duty cop in civilian clothes can also be seen nearby getting cover and then firing his gun at the criminals.
READ ALSO: Violent waiter punches aggressive customer in restaurant
The hold-uppers tried to run away but the cop was able to hit them with bullets.
According to the netizen who shared the video, one of the criminals was dead on the spot while the other one died in the hospital.
Many netizens applauded the cop for his heroic effort.
READ ALSO: Pinoy motorcycle rider accuses MMDA enforcers of abuse, bribery
"Galing tiyempo ng mga PULIS... Ok lang yan mga pulis, patayin nyu mga SALOT ng Lipunan," a netizen wrote.
(The cop attacked at the right time… That is a good job by the policeman, killing the criminals of the society.)
Other social media users commented that every place is now a target of criminals.
READ ALSO: Young Arab girls break down while saying goodbye to their Pinay maid
"Grabe na, kakain ka nalang sa restaurant may kawatan pang mang gugulo sayo," a social media user pointed out.
(This is too much. There are criminals who would victimize you even in restaurants.)
SHARE this intense video with your family and friends!
The intense video below might also pump your adrenaline!
READ ALSO: Heartbreaking video of poor, hungry Asian boy eating nothing but rice goes viral
Source: Kami.com.ph