- A UNTV drone captured a large number of housing units that are still unfinished in Tacloban City
- The shelters are to be the permanent houses of the survivors of typhoon Yolanda
- 200 families remain unable to move in to these units as of date
Although it has already been 3 years since super typhoon Yolanda struck the residents of Tacloban City, the government's promise of building housing units is still far from being accomplished as captured by a drone of UNTV.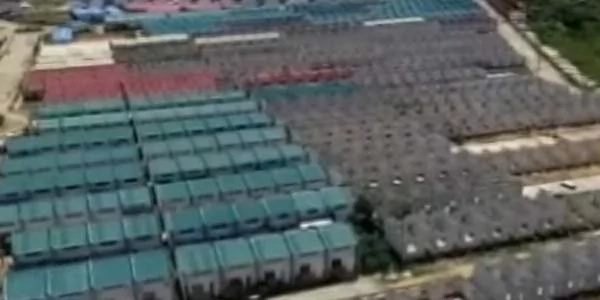 In a report made by the news program, a short footage was released showing the vast area of unfinished houses where the survivors of the disaster are supposed to relocate.
READ ALSO: 7 typhoons that wreaked havoc in the Philippines
The latest statistics from the National Housing Authority (NHA) say that 12,600 units are available for occupancy, but only 2,000 families have been able to move in to these shelters as of date.
This is in particular for Ridge View Park 1 and 2 in Barangay Cabawalan where a number of 989 families have only been provided of these houses as of yet, while the goal was supposed to accommodate 2,000.
READ ALSO: Yolanda victims receive more aid from the US gov't
One of the reasons to account for is that some housing units that have already been completed are not yet given the stamp of approval or recommendation for occupancy by the city's engineering office.
According to Tacloban City Mayor Cristina Gonzales-Romualdez, one of their biggest challenges up to now is relocating their residents to safe zones since a lot are still staying at areas within the danger zones.
READ ALSO: 9 disastrous typhoons the Philippines has endured
She also added that they have chosen to prioritize on providing the survivors with clean water to cover at least a part of their basic necessities to further aid and prepare them on transferring to their permanent houses.
There are still 200 families remaining that are yet to be relocated to these units.
READ ALSO: Filipinos react to Typhoon Lawin
Netizens are outraged with the immensely slow progress occurring on the disaster site. Most have been directing their disappointment towards the former government and were not shy on expressing their distaste.
The Philippines keeps on facing one major issue after another, especially when these policemen have been filmed ramming their vehicle on fellow countrymen.
Yolanda, or also known with its international name Haiyan, has struck the country on November 8, 2013 which easily became one of the most intense typhoons to hit the Philippines.
Source: Kami.com.ph