- Ellie Eigenmann finally met with her grandparents on her father's side
- In a photo posted by Jake, Ellie was with Manila Mayo Erap and former actress Laarni Enriquez
- It was earlier revealed that Jake Ejercito is the real father of Ellie Eigenmann
After it was revealed that Jake Ejercito is the real father of Ellie Eigenmann, Manila Mayor Joseph Estrada and former actress Laarni Enriquez posed with Ellie as proud grandparents of the 5-year old daughter of their son Jake with former girlfriend Andi Eigenmann.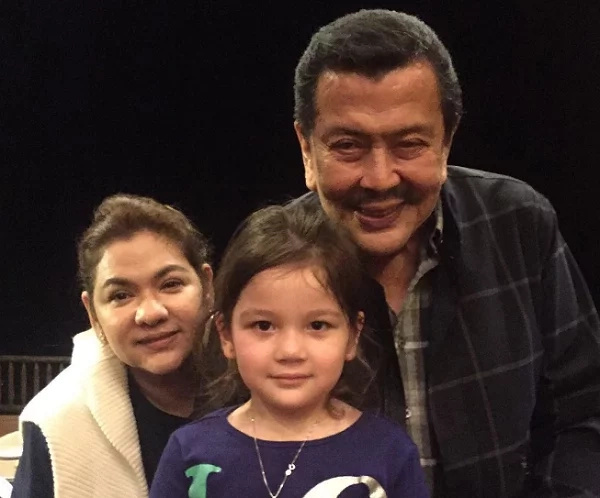 Jake recently confirmed the news that he is the real father of the young girl and posted the photo on Tuesday, with the caption: "Last night was a good night."
READ ALSO: 8 haunted places in the Philippines that will give you the instant creeps
For the Halloween, Jake posted a photo of him with Ellie in their Halloween costumes in which he dressed as the prince and Ellie, the princess.
In the photo, Jake promised his daughter that he will slay all the dragons for her only princess, Ellie.
It was rumored before that actor Albie Casiño was the father of Ellie because of Andi's relationship with him.
READ ALSO: Jeepney in Tacloban became favorite spot of lost spirits
Many people even criticized Albie for not supporting and denying that he was the real father of Ellie.
But when news broke that Jake was the father after, Albie felt relieved that the truth finally came out.
In a statement by Andi confirming that Jake is the father of Ellie, she said, "I made a conscious choice not to talk about the paternity of my daughter in order to protect the privacy of Ellie."
READ ALSO: A mysterious ghost scares drivers who pass in 'haunted' tunnel
Andi added, "Although she was born into a showbiz family, as a mother, I would like to shield her from the intrigues and gossip that are part of the industry. Growing up, Ellie knew who her father was and he has been there for her, and that's all that matters. I hope this will put the issue to rest, out of concern for my very young daughter. I'm requesting everyone to respect the privacy of Ellie."
Source: Kami.com.ph