- During the Araw ng mga Patay, Senator Leila De Lima urged the public to pray for those that perished in Duterte's war on drugs
- More than 2000 have been killed in police operations and vigilante killings
- De Lima also hopes that the senseless killing would end and that the rule of law would return
With more than 2000 dead, Senator Leila De Lima asked the Philippines to pray for those that perished in President Rodrigo Duterte's war on drugs as the entire country honour their dead in the Araw ng mga Patay.
READ ALSO: Ang talented ang mga pinoy! Maintenance worker's voice sounds like Renz Verano as he sings "Remember Me"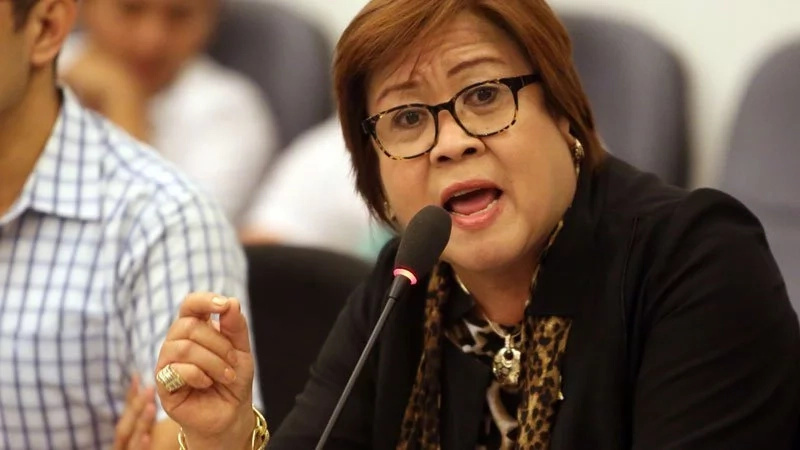 The Senator has been an adamant critic of Duterte's drug war, saying that the cries of the victims are "too loud to ignore."
"The deaths of these victims and the agonies of the families they left behind – their widows and orphans – remind us of a fundamental belief that like you, I too am my brother's keeper; I too am my sister's keeper," De Lima said.
READ ALSO: Fisherman's son amazing painting made it to the Malacanang Palace
De Lima further reminded people that the Undas is a day to remember and commemorate the dead.
"As scripture tells us, let us pray for deliverance from fear and intimidation – and from the sins that plague our country," she said.
Despite being ousted as Chair of the Justice Committee, De Lima still strongly criticizes the Duterte's drug war, urging the public to "end these killings and allow the mighty stream of the rule of law and justice flow."
READ ALSO: Galing ng effort! Woman thought they violated traffic but was a staged wedding proposal
She stands firmly that killing, even in the name of drugs, should not be allowed in the country and that due process is important.
"This fight will not be easy because we are up against the idea that it is fine to kill in the name of war against drugs," she said.
Source: Kami.com.ph