- A fisherman's son from humble origins painted an amazing portrait of President Rodrigo Duterte
- The President decided to hang it in the Malacañang palace
- The young boy self-taught
Starting from nothing but dreams and a pencil, a young fisherman's son came a long way from weaving nets to painting a portrait of President Rodrigo Duterte that now hangs from on halls of Malacañang palace.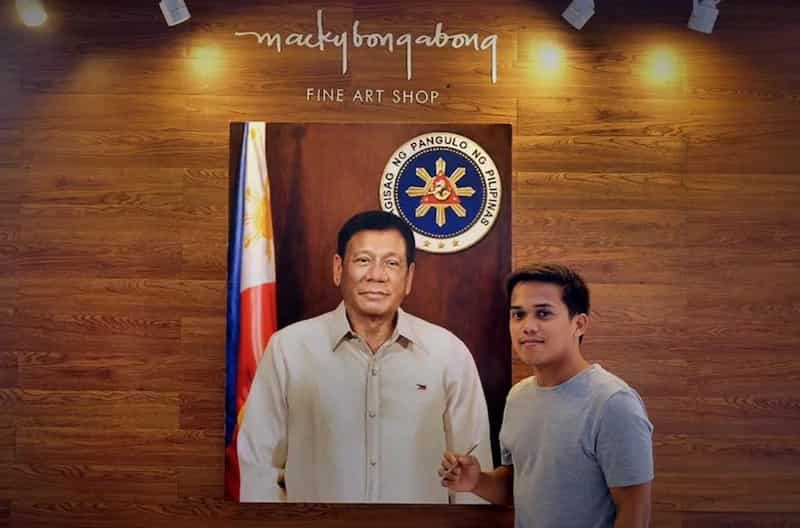 READ ALSO: Noli De Castro draws flak after awkward interview with Kylie Verzosa
Mart Henry "Macky" Bongabong came from a big family of 8 who lived on a day to day income from their father – a fisher man. His mother was a housewife and she had to take care of him and his five siblings.
Life was hard for the young Bongabong, as he recalls spending hours sewing for a living. He wrote, "My late father Alberto Bongabong was a very hardworking papa. He would teach me how to sew nylon fishing nets that later became my part-time job during high school. Saturdays and Sundays were my bonding time with him as we would sit together near the port and sew as many nets as we can."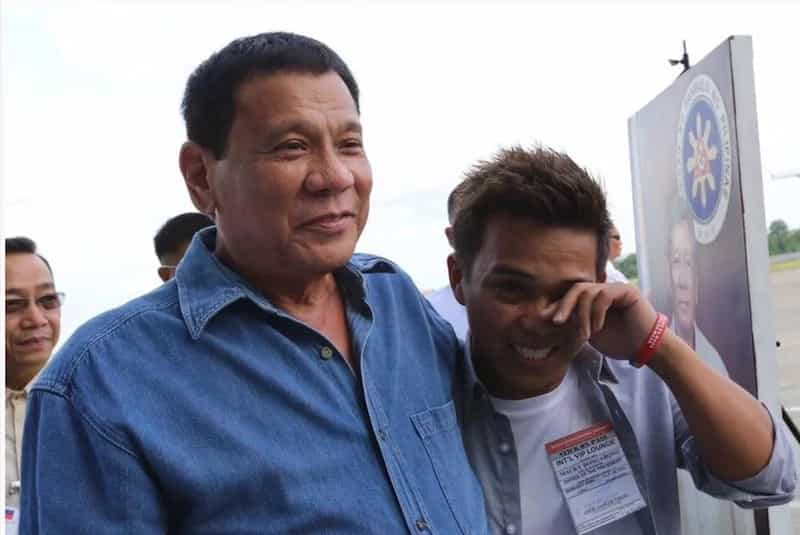 READ ALSO: Ang talented ang mga pinoy! Maintenance worker's voice sounds like Renz Verano as he sings "Remember Me"
But none the less the young artist found time to teach himself how to draw. He recounts, "Na-inspire lang ako sa mga books, magazines, sa paligid ko (I taught myself. I got inspiration from books, magazines and my surroundings). I consider myself not as the best but I try my best."
In 1999, Bongabong's mother passed away leaving him and his family heart broken. With a decision made the Bongabong family relocated to Pagadian City. There he continued with high school and later college.
It was not until 2003 that he achieved something great from his art. He joined and won the National Poster Making Contest by the Philippine Association of Water District in Bacolod City, earning about P30,000.
READ ALSO: Galing ng effort! Woman thought they violated traffic but was a staged wedding proposal
Though it was a happy time for him, Bongabong cried saying that he was greatly saddened from the fact that his mother not able to see him win.
Talking about his winnings and about his beloved mother, Bongabong says, "That time, P30,000 was of great value. She would have been very proud."
Painting for a living
After dropping out of college, Bongabong left for Davao with only P500 and started small, by selling his paintings on the street. His early months in Davao was a hard one. He had to look for free lodging and when he could not find any he slept on the streets.
He said, "Naghanap talaga ako ng way. Gusto ko talaga sa Davao. In-introduce ko 'yung work ko dahan-dahan. Lahat ginawa ko po (I really looked for a way. I really want to stay in Davao. I introduced my work slowly. I did everything)."
Eventually his works started to get notice and now at the age of 31 he established himself and has even opened a shop.
READ ALSO: Bobo o Matapang? Man dangerously lights dynamites in his mouth
He thought that he has already reached his peak in life. But one day he said that a woman dropped by at his shop and left a note with the words "The Office of The President of the Philippines, Manila" on it.
Not knowing what it was he called the number on it. To his surprise it was the Office of the President and they asked if he would be honored to paint the portrait of the President himself.
He said, "Hindi ko po talaga alam bakit ako ang napili. I'm just an ordinary person and I'm just so lucky. Love gift ko lang po talaga sa kaniya (I really don't know why I was chosen. It's my love gift to him)."
Bongabong worked for a month on the portrait of President Duterte making sure that everything was perfect. A few days after he finished he met the President himself to present his painting.
Bongabong said in tears, "Personal talaga siya. Nagustuhan talaga niya. Nag-joke pa nga po siya sa akin na 'pagawa pa ako sa 'yo ah.' Sobrang overwhelming lang po talaga (He is really personal. He really liked it. He even joked that 'I'll ask you to make more.' It was just really overwhelming.)"
READ ALSO: Nakakakilabot! You will NEVER pass under this tunnel after reading this creepy story
President Duterte who was touched by the painting invited Bongabong on November 3, at the Malacañang Palace, for a dinner.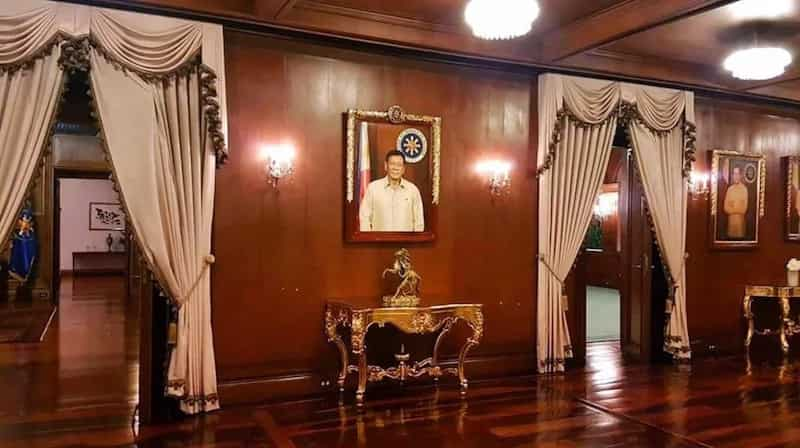 Touched Bongabong said, "Sobrang hiya lang po talaga ako. Enough na po 'yung na-invite kami para sa dinner. Wala na po akong masabi. Di na po ako hihiling pa sa kanya (Duterte) ng anuman (I feel really shy. It's enough that we were invited to dinner. I can't say anything else. I won't ask anything from him.)"
From the sea shores of Sangali, Zamboanga City, Mart Henry "Macky" Bongabong a fisherman's son came to being one of the greatest artist of the Philippines. His story is nothing short from inspirational and touching.
Source: Kami.com.ph