- On October 30, a skirmish between the military and members of the Abu Sayyaf Group (ASG) left eight soldiers wounded
- President Rodrigo Duterte awarded these soldiers with medals when he visited them on Monday
- Military operations have become more intense after Duterte told them to 'search and destroy' the terror group
Since President Rodrigo Duterte assumed presidency, he has also focused on taking down the Abu Sayyaf Group (ASG) alongside his controversial campaign against drugs.
The military has been more dedicated and thorough on their mission to 'search and destroy' the terror group, which usually ends with casualties.
Recently, eight soldiers were wounded after they clashed with members of the ASG at Barangay Panglayahan in Patikul, Sulu.
READ ALSO: Walang day-off! Oplan Tokhang police has no break despite "Undas" holidays
Their efforts were recognized by the president, who flew to the island on Monday to grant them with the Wounded Medal Award.
Not only did he give them a prized token, he also gave them P100,000 in cash and a Glock pistol.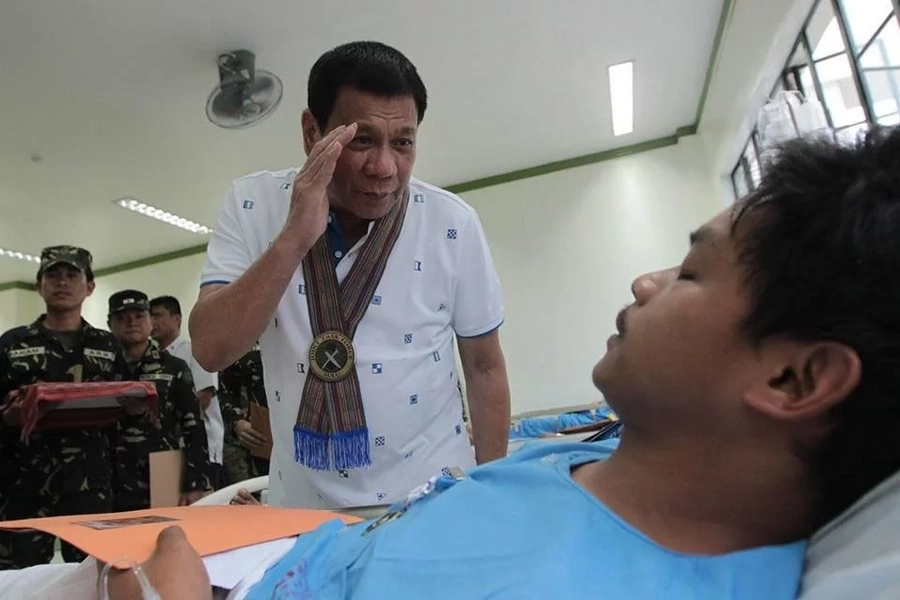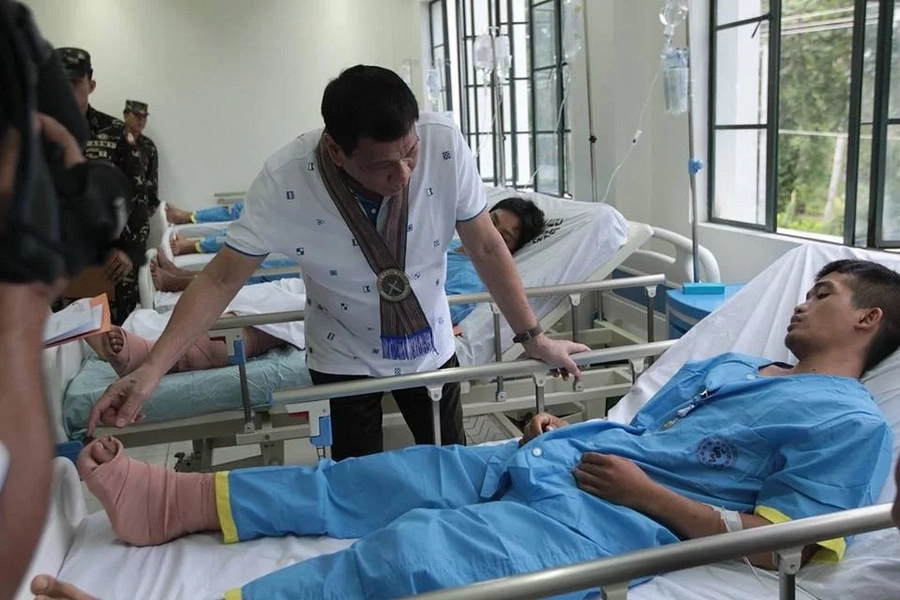 Since operations on defeating the terror group has intensified, President Duterte has been personally visiting wounded and killed troops in the line of their duty.
The eight wounded soldiers are currently indisposed at the Camp Teodulfo Bautista Hospital in Jolo, where the commander-in-chief himself conferred the medals.
READ ALSO: Loyal sa bayan! Madam Claudia slams 'Brand X' Duterte supporters
According to Armed Forces of the Philippines (AFP) public affairs office head Marine Col. Edgard A. Arevalo, other high-ranking AFP officers joined Duterte on his visit such as its chief of staff Gen. Ricardo Visaya, chief Lt. Gen. Eduardo Año and chief surgeon Brig. Gen. Mar Mejia.
The soldiers belonged to 21st Infantry Battalion, which is led by Lt. Col. Presco Lobos. The latter and his team were on field military operations when members of the ASG attacked.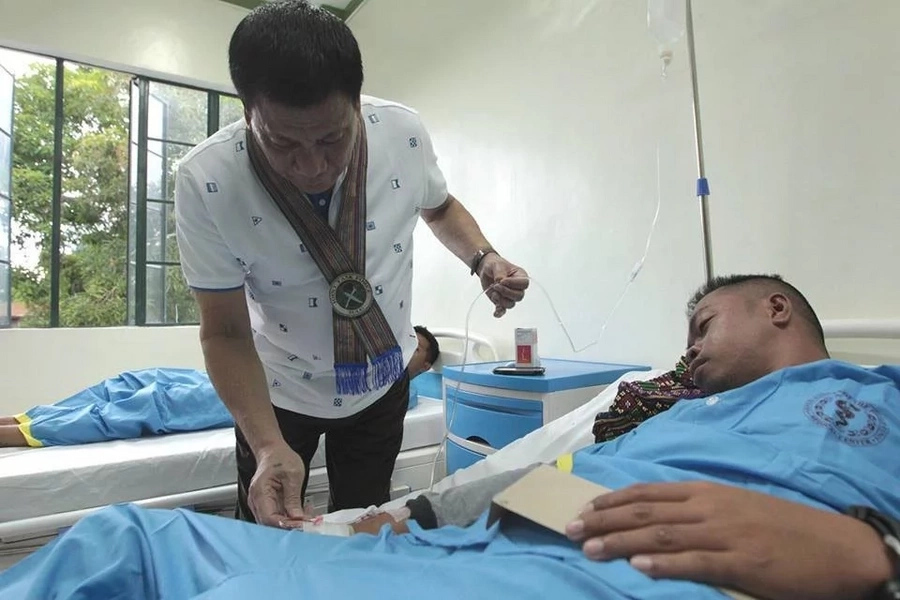 Their clash left 2 ASG gunmen dead and others wounded.
Here is a clip that the president cares about its people, featuring one of previous visits to our brave wounded soldiers in the hospital.
READ ALSO: Magandang balita! Philippine President Rodrigo Duterte gains momentum after China and Japan trips
Source: Kami.com.ph