- Miss Ecuador Earth Katherine Espin won as this year's Miss Earth
- Espin spoke about the gripes Miss Philippines Earth Imelda Schweighart spoke about her after the pageant
- Schweighart has now resigned from her title
Miss Earth 2016 Katherine Espin has finally spoken up about the allegations made by her colleague Imelda Bautista Schweighart, who implied that she was not happy about this year's winner.
Espin beat 83 beauty queens in the Manila-based competition this year, which Schweighart failed to get into the top.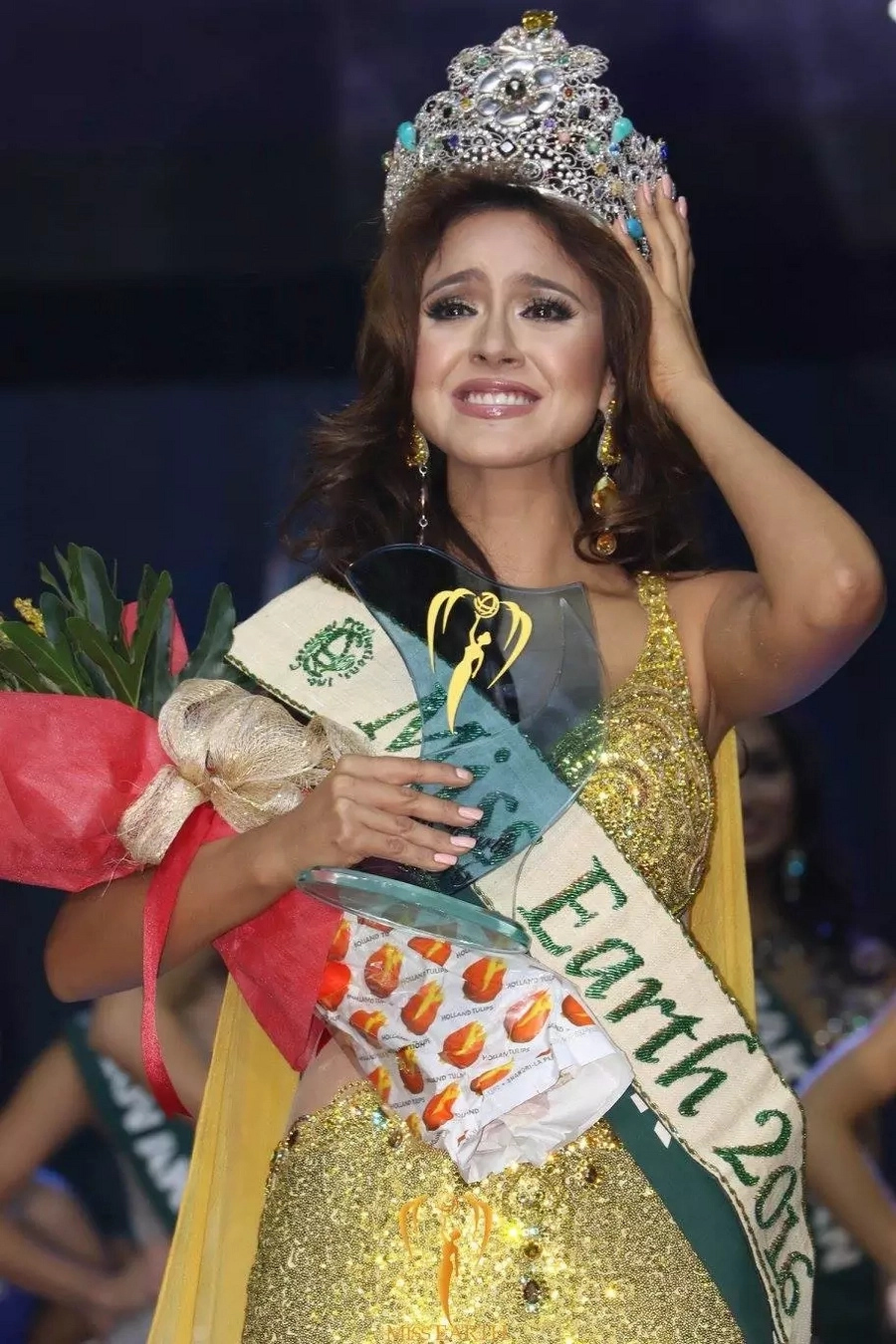 The Filipina-German bet claimed that Espin had her face and chest done in a video taken by her supporters after the pageant, which went viral immediately.
READ ALSO: Magbigay pugay sa bagong reyna! Miss Ecuador Katherine Espin wins Miss Earth 2016
The Ecuadorian beauty, in return, challenged Schweighart to prove that she had plastic surgery.
"I've never done anything in my face, never. I've never even done plastic surgery in my face. No. Her saying that, she will have to prove it I guess," she said.
Schweighart also asserted that the yellow Leo Almoda gown she wore was specifically made for her, which she even modeled on her Facebook page.
READ ALSO: Wala ng crown, wala pang gown! Miss Earth Ecuador rocks gown made for Miss Earth Philippines
Espin admitted that she was not aware that it was for her rival, but said that the dress she was supposed to wear was not yet finished by the designer.
"When I got into top 16, I was like, 'Where's my dress?' His assistant was telling me, 'We didn't finish. We have this yellow dress. Try this yellow dress.' I've never even tried the yellow dress in my life. I never even knew how it looked on me. They just put it on me and I never knew it was Imelda's dress," she added.
However, she said that Leo should take responsibility for the mix-up it has caused, which he did on his Facebook page.
READ ALSO: Bakbakan ng mga dyosa! Miss Earth 2008 Karla Henry slams Miss Philippines-Earth 2016 Imelda Schweighart over FB rant
"Imagine, I [did not have] a dress. It was crazy backstage. No one knows about this. I think Imelda got upset about this. She must know that it wasn't my fault. It was actually a misunderstanding with Leo. He didn't know what to do. I'm clarifying that right now. Leo will do it on social media and probably have an interview explaining all these issues. It's his responsibility actually," she said.
Despite the controversy Schweighart has caused, Espin has accepted the apology of her competitor and wishes the best for her.
Yesterday, Miss Philippines-Earth 2016 stepped down from her title after her mother feared for her daughter who has received a ton of bashing from netizens.
Miss Philippines Earth first runner-up Kiara Giel Gregorio will now take over her duties. Now that she has resigned from her post, let us once again watch her environmental advocacy.
READ ALSO: Imelda Schweighart, crowned Miss Philippines Earth 2016
Source: Kami.com.ph