A man who calls himself Wanksy from Ramsbottom, Greater Manchester, found out an interesting way to draw the attention of local authorities to the potholes.
Wanksy draws penises around the potholes.
Once it worked. Soon after the graffiti appeared, the pothole was filled in with asphalt.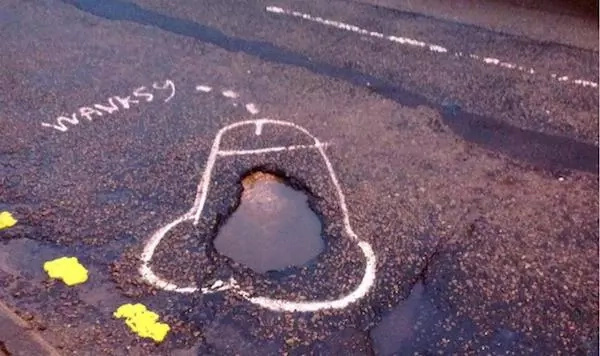 Though such a success wasn't long as the authorities stopped doing that. Wanksy fears that they might have taken this strategy thinking that if they keep filling in the potholes, Wanksy will keep painting penises and that is not a good idea.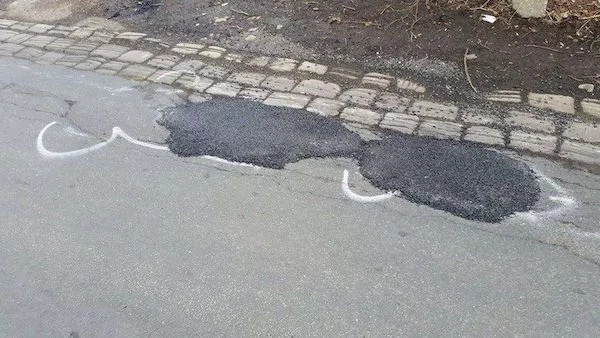 Local authorities claimed that money they spend on removing his graffiti from asphalt could have been spent on filling the potholes.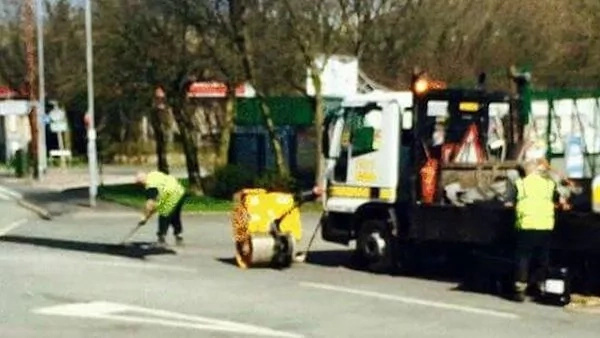 It's unclear what strategy the authorities will follow and what to expect further from Wanksy who does want to fight for normal and safe asphalt in his city. As it's a big drawback from the authorities leave the potholes on the road for as long as 8 months.
Source: Kami.com.ph