- Former President Gloria Macapagal-Arroyo said that De Lima's allegations against her are absurd
- The legal counsel of Arroyo also said that the Senator is making excuses only to save herself
- Atty. Topacio described De Lima as a person already going bananas, or losing her mind
Former President and incumbent Pampanga Representative Gloria Macapagal-Arroyo said that Senator Leila de Lima is being absurd for accusing her of being part of a cabal that will destroy the former justice secretary.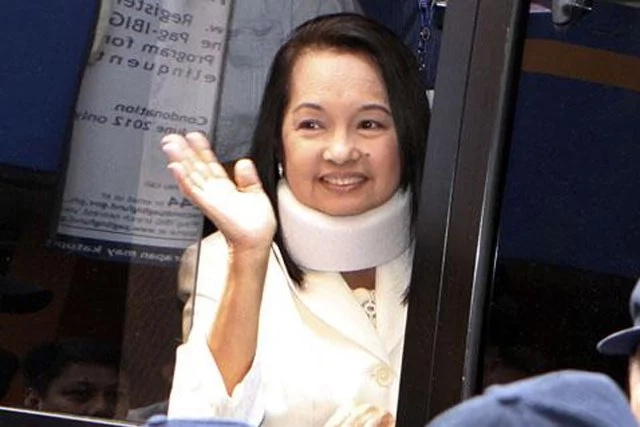 Arroyo said De Lima's accusation was "utter absurdity".
READ ALSO: Cynthia Patag, nag-react sa istorya ni Duterte na kinausap daw siya ng Panginoon
According to De Lima, the people who are plotting her destruction are President Duterte, former Senators Bong Revilla Jr., Jinggoy Estrada, and Juan Ponce Enrile.
On the other hand, Atty. Ferdinand Topacio, who serves as the legal counsel of Arroyo, said De Lima is only trying to make excuses for thinking that there is a plan to destroy her.
"In her desperate attempt to extricate herself from a legal quagmire of her own doing, it appears that Sen. Leila De Lima is lashing out at everything that moves and attributing blame on everyone but herself," Topacio said.
READ ALSO: Duterte, sinabing hindi gumawa ng kasunduang militar sa China
Topacio also said De Lima is going bananas, specifically the 'saba' type of banana.
The statement of Topacio is based from the testimony of an inmate at the New Bilibid Prison (NBP) who said he saw De Lima feeding bananas to Ronnie Dayan, who serves as the former body guard of De Lima and the alleged bagman who collected the money from drug lords in the bilibid.
Moreover, Topacio noted that Arroyo is busy doing more important matters than dealing with De Lima.
"While I cannot pretend to speak for the others pointed to by her, I must emphasize that Mrs. Arroyo is busy making up for lost time by serving her constituents and spending quality time with her family," he explained.
READ ALSO: Duterte, sinabi na siya ay hoodlum at bobo ang mga kritiko
De Lima, one of the fiercest critics of the Duterte administration, became the subject of the House probe on the illegal drug trade in the New Bilibid Prison for her alleged link to drug lords.
Source: Kami.com.ph