- Chinese Coast Guard vessels possibly left the Scarborough Shoal already
- This report came after President Duterte went to China for a state visit
- Duterte went to China to fix the strained relationship between the Philippines and China
After just one week of President Rodrigo Duterte's official state visit to China, his spokesperson reported that there have been indications that the Chinese Coast Guard has left the Scarborough Shoal.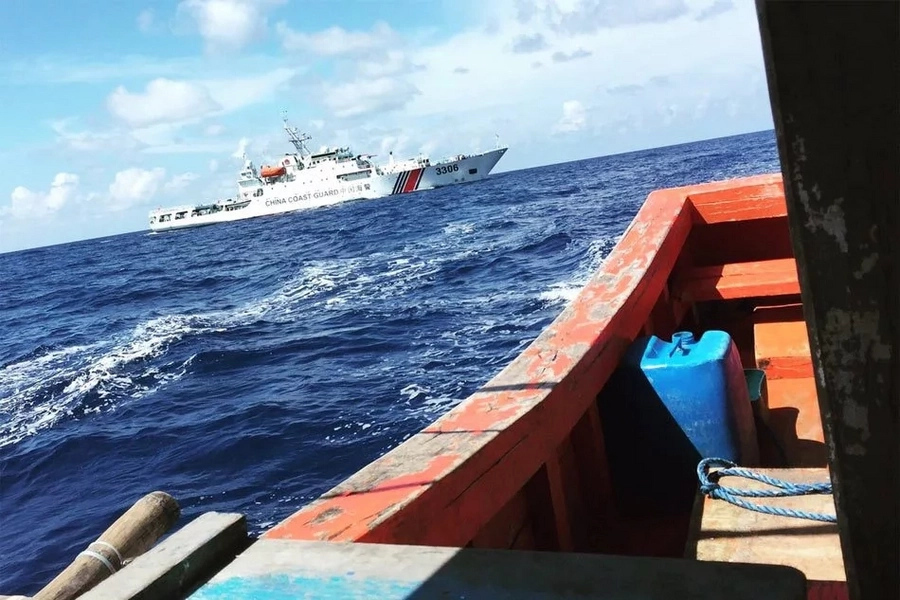 Duterte went to China not only to fix the strained relationship between the Philippines and China, economic affairs were also one of the discussions between the two countries and the issue on the disputed territories.
READ ALSO: Duterte expected to discuss 'mutual respect' with Obama
According to Presidential Spokesman Ernesto Abella, "Apparently there have been some physical observations. All I can say is that at this stage, it has been observed that there are no longer any Chinese coast guards in the area."
When Abella was asked whether the Philippines and China made an agreement regarding fishing rights in the shoal, he did not give a direct answer on the question but said that Filipino fishermen can already go back to their livelihood.
"All we know is based on results, the fishermen can now go into those waters," said Abella.
READ ALSO: China pinayagan ang mga Pinoy na mangisda sa Scarborough Shoal
Meanwhile, Kabayan Party list Representative Harry Roque, who was one of the delegation of Duterte to China, said that the understanding between the Philippines and China would mean the withdrawal of Chinese ships from Scarborough Shoal.
"And my understanding is, it's not even going to be joint fishing. The Chinese will completely leave Scarborough. They will actually ask their fishermen to leave and their coast guard to leave. They would restore the status quo ante," Roque explained.
Defense Secretary Delfin Lorenzana also emphasized on the good news for Filipino fishermen near the shoal.
READ ALSO: Duterte, sinabing hindi gumawa ng kasunduang militar sa China
"Since three days ago, there are no longer Chinese ships, Coast Guard or Navy, in the Scarborough area. We are welcoming this development. Our fishermen have not been fishing there since 2012. This will return to them their traditional source of livelihood," Lorenzana announced.
However, these are still reports from some fishermen stating that the Chinese vessels were still there. A Philippine military spokesman also affirmed the statement of the fishermen familiar with the area.
Watch the video below and see how the Chinese Coast Guard treated Filipino fishermen before!
Source: Kami.com.ph