- 51 year-old Elizabeth Hurley has got 428 thousand admires only on Instagram
- She took a snap on the tub while enjoying a bubble bath
- She is very well know for working as a model of Estée Lauder since she was 26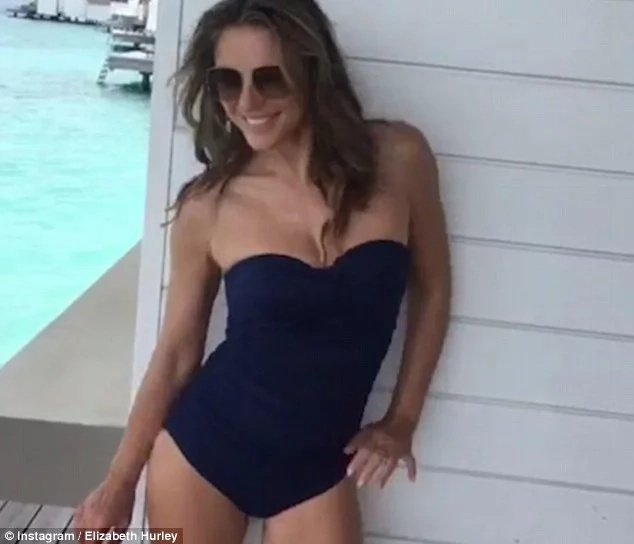 Elizabeth Hurley is never one to shy away from showing off her incredible figure.
This amazing looking 51-year-old woman has an Instagram account full of pictures of herself showing her great body in different places, poses and moment of life.
The latest and most popular one is a selfie taken while she was taking a bubble bath while holidaying in the idyllic Cheval Blanc Randheli Hotel in Maldives.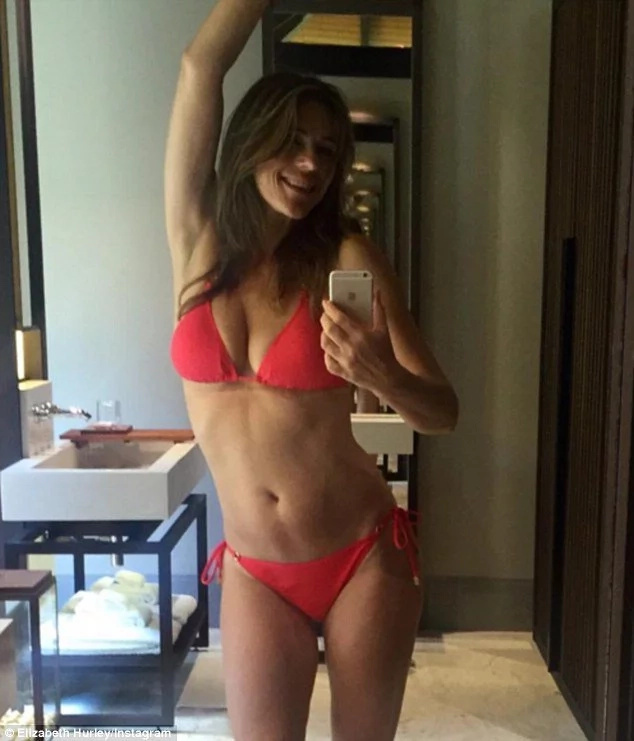 The picture got her 428 thousand admirers on the social network.
In the picture, you can see her naked taking a bubble bath and some lit candles setting up the mood for a relaxing bath and a very popular selfie.
With a lot to show this Hurley, an English actress and model, has been associated with the cosmetics company Estée Lauder and she has been working with them since she was 26.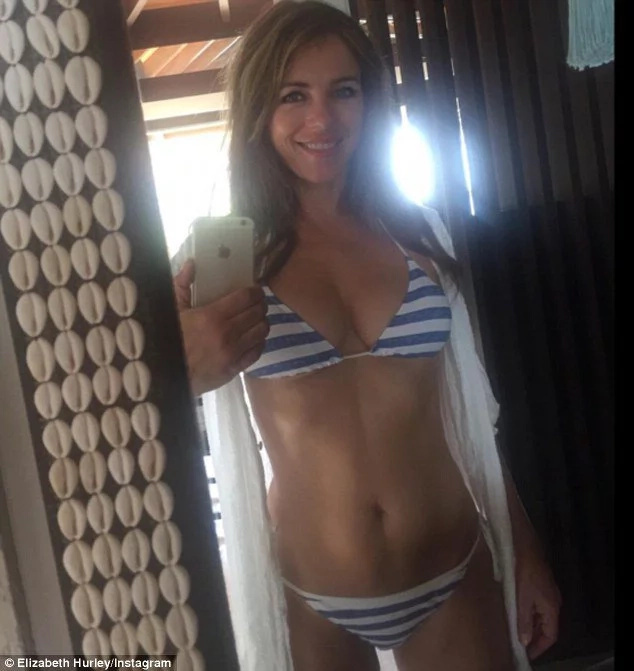 She has also worked as a model for other companies some of which you can find mentioned in the other pics where she is defying gravity and her 51 years old.
The picture on the tub was taken after she modelled a brand new summery bikini from her eponymous swimwear range in an Instagram snap on Wednesday
There are many pictures on Elizabeth Hurley's Instagram, one better than the other and in each one of them you can see how irresistible hot she looks for a woman of 51. No matter in which pose she gets, the location and the model always look