- President Rodrigo Duterte may discuss issues regarding "mutual respect" with US President Barack Obama
- Duterte is expected to meet Obama in the Asia-Pacific Economic Cooperation (Apec) meeting next month
- Duterte had announced the 'separation' of the Philippines with the United States
President Rodrigo Duterte, after his controversial pronouncement on the separation of the Philippines with the United States, s expected to discuss the "mutual respect" issue with the US President Barack Obama in the upcoming Asia-Pacific Economic Cooperation (Apec) meeting next month in Peru.
According to Presidential spokesperson Ernesto Abella, President Duterte will unlikely to bring up "government issues" with the US president once both agrees to meet during the APEC summit. Abella said:
"But if you will notice where the President comes from, it's basically that he wants to be able to establish mutual respect and dignity and acceptance and support."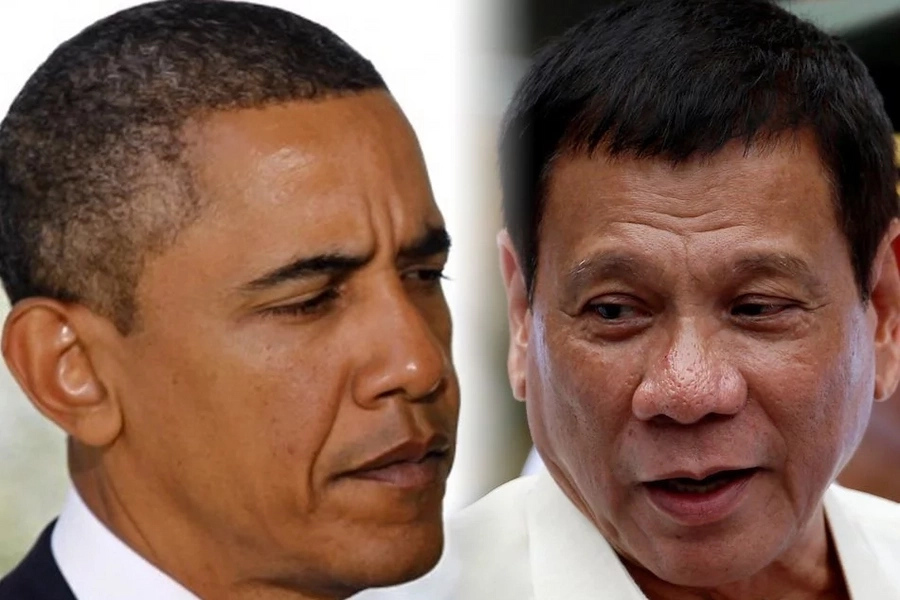 READ ALSO: Netizens react to Duterte vs Obama
"So if there is anything at all, I think what would matter during that conversation is … to be able to establish a sense of rapport, a sense of mutual respect and not so much in particular issues, specific issues, but the establishment of warm relationship."
Abella sated that Duterte made mutual respect and noninterference key foundations to reformat the Philippines' foreign policy. He added that expressed how he valued the ideals during the president's visit in Japan, a country he considers as a "longstanding friend and ally."
Obama cancelled his supposed meeting with President Duterte at the Association of Southeast Asian Nations summit in September in Laos after Duterte's offensive remark towards the US president, calling him a "son of a bitch" aster Obama brought up the human rights issue on Duterte's war on drugs.
READ ALSO: Netizens react after Obama cancels meeting with Duterte
Abella then reacted to the 'separation' of the country with the US and said:
"And at the right time, the things, relationships … even the economic situation, will also come under its own corrections and it will be worked out."
READ ALSO: PH stock market hurt badly by Duterte's Obama insult
Source: Kami.com.ph