Rednecks Fill Lungs Of Black Lives Matter Protestors With Black Smoke
- A group of Black Lives Matters protestors threw bottles at the trucks of two southern gentlemen
- The two men decided that they wouldn't let the protestors off so easy so they came back and "rolled coal" into the faces of the protestor
- Rolling Coal is a US-specific vehicle modification that allows the owner a diesel engine to run an extremely rich air to fuel mix and as a result emit a large poisonous cloud of unburnt diesel fuel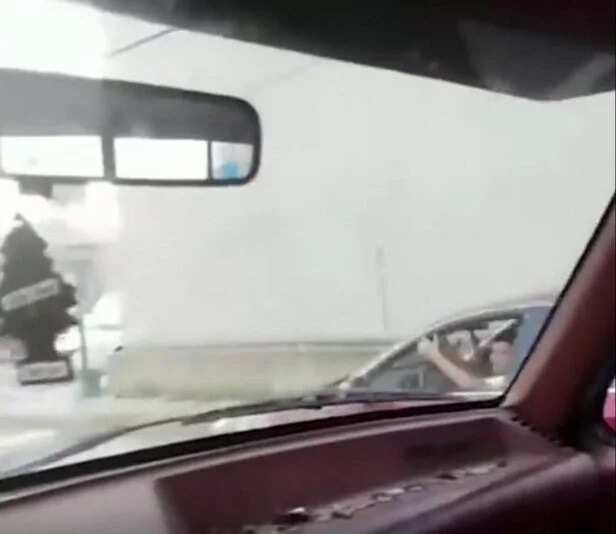 When a group of young southern men were driving their lifted trucks by a large group of Black Lives Matter protesters some of the protesters began throwing bottles at their vehicles.
The southern gentlemen being the men they are couldn't let it slip so they decided to teach the rioters a lesson.
They made a round around the block and started recording their revenge.
As the trucks passed the protesters they emitted a large black cloud of diesel smoke right into the faces of the protestors. The shocked protestors didn't even have time to react before the trucks drove off.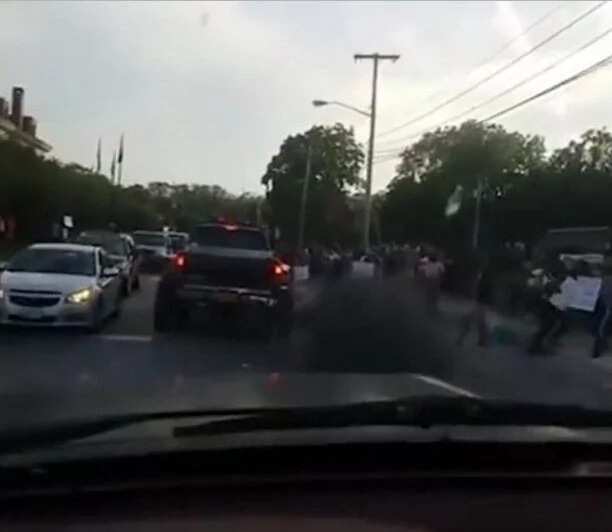 A man in a sedan can be seen approaching the truck drivers and shouting at them however the large vehicles just sped off.
"Rolling Coal" is a popular truck modification in the United States where drivers modify their diesel engines to run extremely rich by the flick of a switch. In addition, the trucks have their particulate filter removed so that nothing obstructs the copious amounts of unburnt fuel shooting straight out of the engine.
Many truck drivers intentionally "roll coal" as a form of protest against environmentalism. They believe that driving an environmentally friendly or import vehicle is un-American and they punish their choice by rolling coal into their face.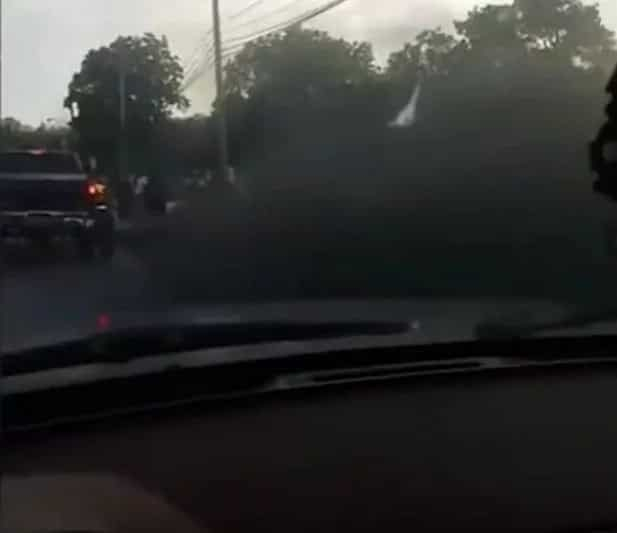 The modification has become illegal in many states because it harms the ecology by bypassing the emission control devices installed by the manufacturer. Furthermore the cloud of black smoke could also cause a car crash by impairing visibility on the road.
Source: KAMI.com.gh