A Woman's Stolen Car Was Returned With Money And This Apology Note
- A woman from Portland who reported a stolen Subaru was shocked when she saw her car parked in her driveway with a note and cash inside of it
- Apparently a woman sent her friend to retrieve her car from the neighborhood and the friend using her friends car keys opened the wrong vehicle
- However when she realized her mistake she drove the car back to the owners, wrote a note and left some gas money
- The car owner said that she will not press charges against the woman who accidently stole her car and that the whole situation is nothing but amusing
A woman from Portland, Oregon, was shocked when her car got stolen and reported the theft to the police.
However, to her surprise she found her car parked back on her driveway the next day. Not only that, but the car had been returned with cash and an explanation note.
When she went and checked the CCTV cameras she saw a woman enter her red Subaru Impreza and drive off.
However there was something that was unusual in the 'thief's' behavior.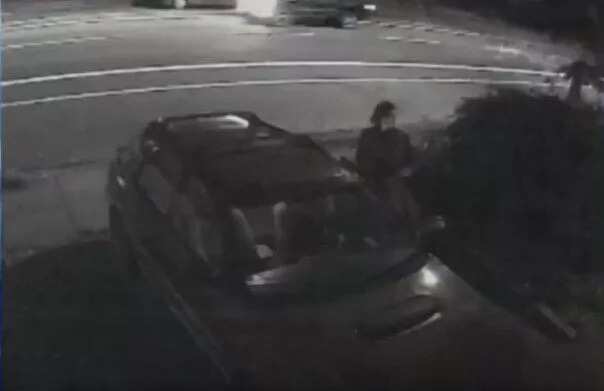 "We were really confused because it didn't seem like the normal actions of a car thief. You wouldn't think they'd sit there in idle in the owner's driveway for two or three minutes," said the car owner.
The next day after the theft her husband spotted a woman in their driveway with the stolen vehicle. She was willing to explain the whole situation to the couple and the police.
She was sent to the neighborhood to retrieve her friend's Subaru, however she accidently opened the wrong vehicle with her friends' keys. Evidently it was common for old Subaru keys to be a sort of skeleton key to other old Subarus!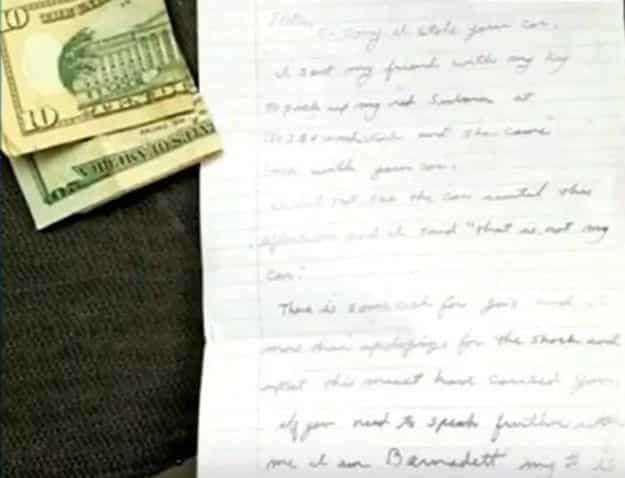 She stated that she also left a note in the accidently stolen vehicle. The note read:
"Hello, So sorry I stole your car. I sent my friend with my key to pick up my red subaru at 7802 SE Woodstock and she came back with your car. I did not see the car until this morning and I said, 'That is not my car.' There is some cash for gas and I more than apologize for the shock and upset this must have caused you. If you need to speak further, with me, I am ******* and my number is .......... So so sorry for this mistake."
The car owner said that she will not press charges against the 'thief' and that she and her husband were extremely amused by the whole situation.
She said: "My car had a little adventure."
Source: KAMI.com.gh