- House Committee on Women and Gender Equality has approved House Bill 4113 that increases women's maternity leave with pay to 100 days
- At present the leave is only between 60-78 days, depending on the type of delivery
- Some women representatives view this as a "landmark legislative measure" earning the highest number of approval within the representatives comprising the 16th Congress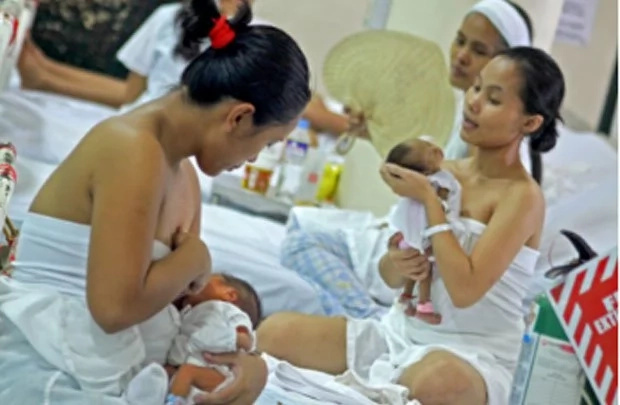 This might just be the year of Philippine women! With the House's approval of the 100 days paid maternity leave, women, regardless of civil status, will be able to enjoy motherhood and attend to their newborns for a longer period of time without worrying so much about their income.
Why? These 100 days will be paid!
That's right! The Committee on Women and Gender Equality has already endorsed the bill that would give women more benefits, especially during times where they are called to attend to motherly duties.
READ ALSO: Duterte admits he is a hoodlum, calls critics as fools
House Bill 4113, a.k.a. the proposed "100-Day Maternity Leave Law" will grant the following benefits to Philippine women:
1. 100 days maternity leave with pay
2. Unpaid 30-day extension for both government and private sector female employees (this will be aside from the 100 days maternity leave with pay)
3. Covers all female workers regardless of their civil status, and would include cases of miscarriage and abortion
4. Protects women from a possible demotion because of having availed the 100-days maternity leave
5. Female SSS member who paid at least 3 monthly contributions during the 12-months prior to the semester of childbirth shall receive her maternity benefits for 100 days whether delivery was normal or cesarean
6. Those in the private sector shall receive not less than two-thirds of their regular monthly wages
Females in the government sector must not fret as the Civil Service Commission and the SSS will be conducting a review of the maternity leave benefits of women working in the government.
READ ALSO: Trillanes' drugs test yielded negative result
To all Filipino women, savor the days that you will enjoy these benefits because in other parts of the world, they don't give much value to motherhood. Just take a look at the mother who did unspeakable things to her baby in the video below.
READ ALSO: Duterte promises God he will not curse anymore
Source: Kami.com.ph