- The Vamps member James McVey re-posted his photo with Liza Soberano on his Instagram account
- James even tagged Liza, asking her to "recreate" the said snap
- Liza met the band members during their concert in the Philippines
All hail the most beautiful celebrity in Philippine television, Liza Soberano.
This girl is not your ordinary pretty actress because she not only allures the audience locally but also people from around the globe. Apparently, these are not ordinary people but stars themselves.
They are Ariana Grande whom Liza met during her concert in the country last year, Selena Gomez who called her "beautiful", the handsome Charlie Puth who even tweeted to her to invite her in his concert, The Chainsmokers who recently had a concert and hinted on checking out Liza saying: "I just read about some hot girl. People kept on tweeting us to invite to the show. She's an actress, I think.", and the boy band The Vamps.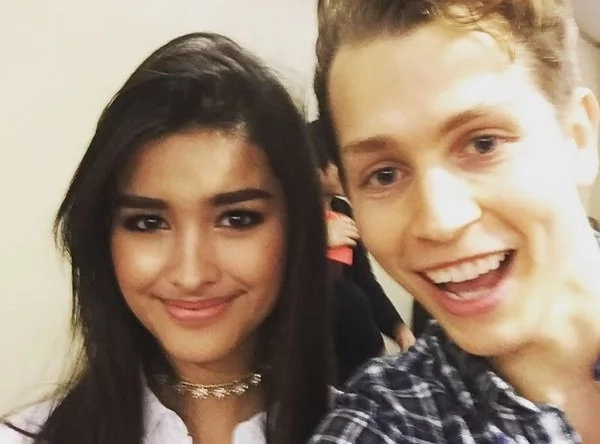 READ ALSO: Local and Hollywood celebs ship Liza Soberano
The Vamps member James McVey seemed like he was definitely mesmerized by Liza's beauty as he posted several photos of them together when the Pinay actress watched the band's concert in the country last year.
Yesterday, James re-posted his photo with Liza taken two years ago and he even tagged her with the caption: "Recreate this next month @lizasoberano?"
The photo looked like a hint that the band might be visiting the country again on November as the band's managers, Waddy Solomon and Joe O'Neill, also tweeted about it.
READ ALSO: American singer Charlie Puth tweets to Liza Soberano
Liza had a chance to meet thee band members back stage after one of their concerts. She was then accompanied by her love team Enrique Gil, Michelle Vito, and Elisse Joson.
Fans are now gushing about Enrique's reaction with the re-posted photo as Liza has been admired by different international artists coming in the country.
READ ALSO: Liza Soberano, Maybelline New York's new ambassador
Source: Kami.com.ph