Competing in a beauty pageant with thousands or millions carefully observing your every move is a daunting task for anybody. Nerves definitely come into play during the big night and every contestant is prone to making mistakes.
The videos below show some of the biggest bloopers involving Filipina beauty queens.
They are definitely funny but they are also very inspiring – for these beauty queens accepted their mistakes and moved on with grace and confidence.
Remember Maxine Medina, who demonstrated her bad grammar... Despite of this she is our national hero, even though she didn't become Miss Universe.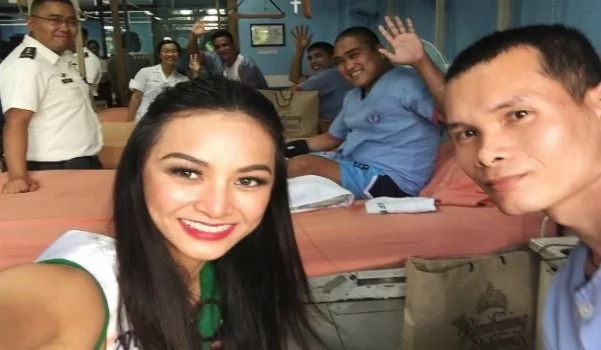 Janina San Miguel
At the 2008 Bb. Pilipinas contest, Janina San Miguel was doing well initially, winning two major awards – best in long gown and swimsuit.
Her downfall came during the question and answer portion after getting into the final ten. Her nerves, inexperience and young age overcame her thought process and she spent almost all of her time justifying why she is failing at the question and answer portion.
Despite her epic fail, she still shockingly won the Bb. Pilipinas World!
READ ALSO: Netizens natuwa sa pagkapanalo ni Kylie Versoza sa Miss International
Miriam Quiambao
Quiambao won first runner-up at the 1999 Miss Universe pageant, but she had to suffer a little embarrassment before winning!
During her long gown walk, Quiambao infamously stumbled on stage in front of the whole world. But being a real professional, the beauty queen quickly regained her composure and went on like nothing happened.
READ ALSO: Mga kilalang Pilipino nagbunyi sa pagkapanalo ni Kylie Versoza
Jeannie Anderson
Anderson was asked at the Bb. Pilipinas question and answer portion which one she would rather be – smart or beautiful? The question rattled the beauty queen, with the audience laughing at her obvious panic and nervousness.
She was still able to answer the question, saying that she would rather be naturally beautiful because a person's intelligence can be improved through hard work.
READ ALSO: Kylie Versoza inialay ang korona sa mga Pinoy
Venus Raj
Raj went viral at the 2010 Miss Universe pageant for inventing a new term called "Major Major."
That phrase was then used by many Pinoys during her popularity to describe something that is considered as a very big deal.
Disclaimer: The views and opinions expressed in this article are solely those of the original author. These views and opinions do not necessarily represent those of Kami.com.ph, its editors, or other contributors.
READ ALSO: Panoorin ang speech ni Kylie Versoza sa Miss International 2016
Source: Kami.com.ph