- Philippine bet in 2016 Miss Grand International won as runner-up
- Nicole Cordoves finished first runner-up while Indonesia's bet was given the crown
- Cordoves was given the question involving choosing between Donald Trump and Hillary Clinton
Philippine candidate Nicole Cordoves bested other candidates and finished as first runner-up in the 2016 Miss Grand International pageant held at the Westgate International Theater in Las Vegas.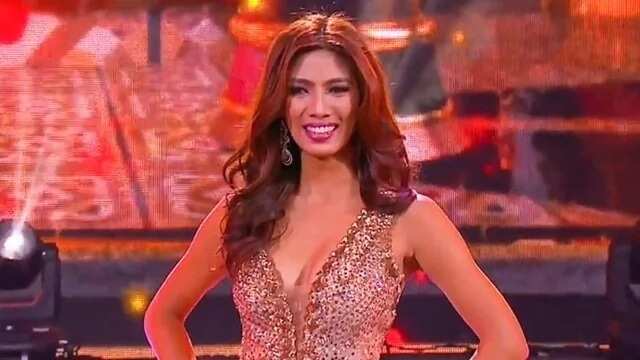 READ ALSO: Chinese man touches woman's breast to know her future
The crown was of this year's pageant was bagged by Indonesia's Ariska Putri Pertiwi.
Other candidates finished as runner-ups are Thailand (second runner-up), Puerto Rico (third runner-up), and the United States (fourth runner-up).
All the top 5 contestants were asked the same question during the question and answer portion.
The question was, "If you had to choose one of these two people to help you stop the war and violence, who will you choose between Donald Trump and Hillary Clinton and why?"
READ ALSO: Edwin Lacierda says Mocha Uson must research more
With confidence and grace, the stunning Filipino chose Donald Trump over Clinton.
Despite her choice of person, Corves was able to support her answer and gave a very meaningful explanation to it.
Corves explained, "If we choose him to switch to our side, there won't be war and violence anymore. I will also make sure that he will read my speeches to stop the war and violence because imagine someone who would bring so much madness and so much emotion to these people, what if we use his voice to actually do good for the world? What if we use that for our advantage?"
READ ALSO: Jerome Ponce inaming "inspired" kay Mika Reyes
At the end of her answer, Corves concluded with a powerful statement saying, "Let's keep the peace and let Donald Trump switch to our side to stop the war and violence."
Miss Grand International is a four-year old pageant and the Philippines has yet to achieve its first crown from the pageant.
Watch the video below to see Nicole's brave answer to the question!
Source: Kami.com.ph