- Nicole Cordoves is the Philippines' representative to Miss Grand International this year
- The 24-year-old beauty won first runner-up, while Indonesian Ariska Putri Pertiwi claimed this year's crown
- Miss Grand International has only been in the circuit for three years, which has the campaign theme to 'Stop the War'
The Philippines has proved that not only is the land of great singers but also of beauty queens.
Nicole Cordoves, the country's bet for the Miss Grand International, won first runner-up.
The winner for this year was Indonesia's pick, Miss Ariska Putri Pertiwi.
READ ALSO: Jessy Mendiola wrong grammar is the most WTF moment in Star Magic Ball
The pageant was held at the Westgate International Theater in Las Vegas, Nevada, where 77 beauty queens sashayed in their national costumes, swimsuits and gowns.
Not only did Ariska won the crown, she also got the award for Best National Costume. Salvinique Wright from Bahamas won Best in Swimsuit while Cherelle Rose Patterson from England was awarded Best in Evening Gown. The title of Miss Popular Vote went to Yeseul Cho from and Dianne Brown from Jamaica won the Best Social Media Award.
Along with Nicole and Ariska, those who made it to the top five were second runner-up Supaporn Malisorn from Thailand, third runner-up Madison Anderson from Puerto Rico, and fourth runner-up Michelle León from USA.
READ ALSO: Piolo Pascual and Shaina Magdayao dancing passionately says a lot about their relationship
The top 5 were all asked one question, which was: 'If you had to choose one of these two people to help you stop the war and violence, who will you choose between Donald Trump and Hillary Clinton and why?'
Nicole answered that she will pick Trump over Clinton, stating that 'if we choose him to switch to our side, there won't be war and violence anymore', which got boos from the audience.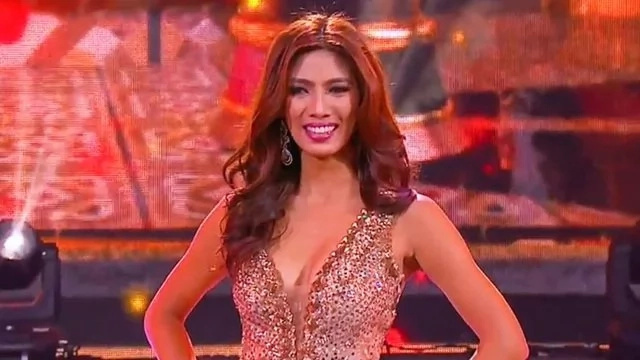 She added that she would make Trump read her speeches to stop war and violence, suggesting that we can use his voice to make the world a better place to live in. She concluded her answer that we should keep the peace by making Trump join their noble cause.
READ ALSO: 4 Pinay celebs other than Jessy Mendiola with epic fail answers you cannot bear to watch
Compared to other international beauty pageants, Miss Grand International is fairly new as it only started in 2013.
Created by Thai TV producer Nawat Itsaragrisil, the pageant's motto is 'beauty with a mission' – primarily the issue of stopping war and violence in the world.
The Philippines has not yet won any of the previous competitions, but Nicole's triumph calls for a celebration since it is only a matter of time that the country gets the crown.
READ ALSO: Jessy Mendiola's wrong grammar will be your new favorite club anthem
Source: Kami.com.ph