- An Iraq wild dog walked 70 miles across the desert to find the US Marine who took care of it while it was badly wounded
- Major Brian Dennis was assigned to a new fort on the Iraq-Jordan border and had to leave behind the dog because U.S. Marines and soldiers aren't allowed to keep pets
- After a great effort Major Dennis could send the dog to his home in San Diego, California
St. Petersburg native Major Brian Dennis encountered a mixed breed dog in Anbar Province in October 2007 while on duty at a border fort in Iraq, and since then, they started a remarkable friendship that proved being harder with the past of time.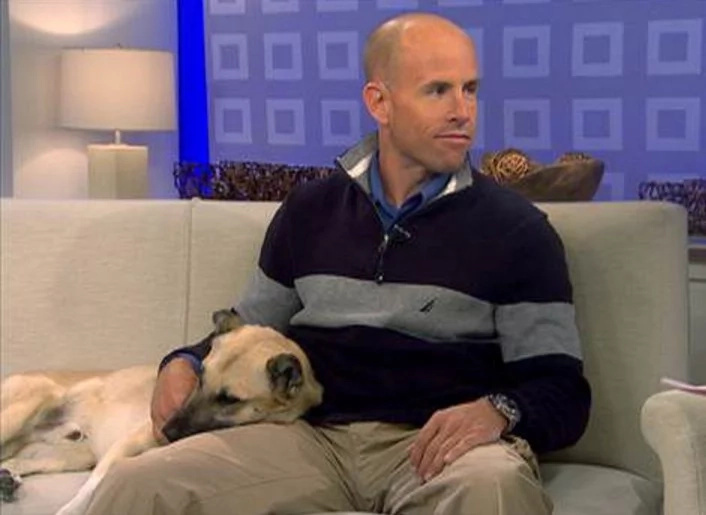 One day, Dennis went out on patrol in an area where the dog used to hang out and was alarmed to discover his friend, badly wounded after an Iraqi soldiers had gotten mad and stabbed him with a big screwdriver.
Dennis took the dog he named Nubs with him and applied antibacterial ointment to the wound and let Nubs sleep with him until the dog was getting better.
Eventually, Dennis and his Marines were assigned to a new fort on the Iraq-Jordan border, some 70 to 75 miles away. U.S. Marines and soldiers aren't allowed to keep pets, so when Dennis climbed in a Humvee and pulled out, he thought he'd seen the last of Nubs.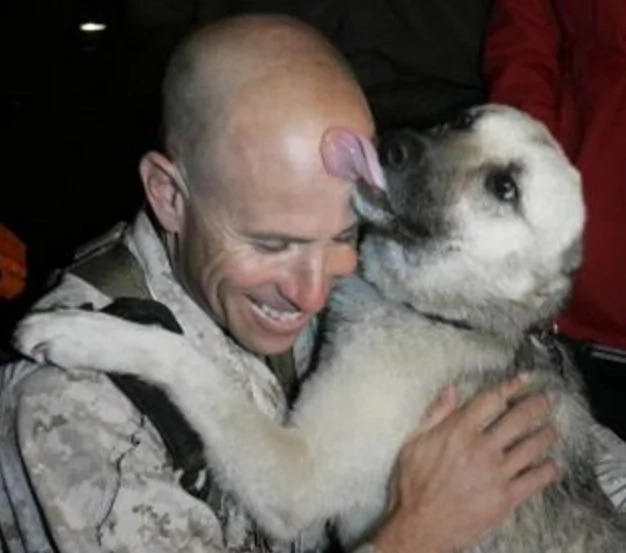 Two days later he was out there working on a vehicle in the front yard and all of a sudden here came Nubbs. He had tracked Brian 70 miles across the desert in 18 degree temperature while being wounded.
Despite U.S. Marines and soldiers aren't allowed to keep pets Dennis and his Marines built a doghouse for Nubs and let him stay until someone at the fort complained up to the command chain about the Marines who were keeping a dog against the rules and they had 4 days to get rid of him or Nubbs was going to be shot.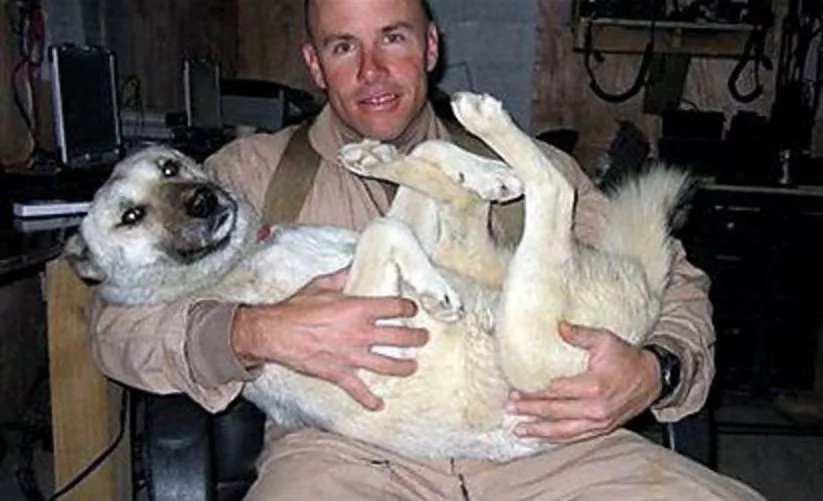 The major started an e-mail campaign that crisscrossed continents. Within two days there were three thousand dollars raised to bring Nubbs home.
At this point the Marine started his plan to guarantee Nubbs safety so he sent it to Jordan, were it flew to Chicago and then to San Diego in March 2008. A month later, Dennis followed Nubs home.
Source: Kami.com.ph