- A Facebook post of a netizen asking for help for an ailing newborn has gone viral on social media
- The post features the child who was born with a rare condition which wouldn't allow her to defecate on her anus
- The post has been shared across social media with many netizens hoping to get as much help as possible
Life is what we make it.
Sometimes however, we can't do something about the circumstances and struggles that life is throwing at us.
This makes us wonder if whether or not God exists.
READ ALSO: Tindi naman! Netizen shares tragic fire incident in Samar, asks for help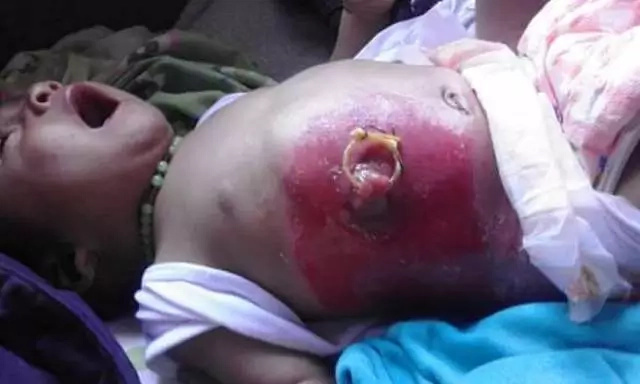 This is because of the idea that if God exists, why then is he letting his people suffer from life's miseries?
Or if God exists, why would he let His people go against each other?
Why would He let His people acquire physical conditions that would hamper the lives that they'll live.
READ ALSO: Nakaka-proud! Dumaguete's disabled man shares amazing miniature vehicles
These are the life questions that up until now, we can't answer. We may have biblical answers but a definitive and conclusive answer is yet to be found.
This however proves that birth lottery can be a bitch sometimes. We don't get to choose the life we wanted to have so badly.
This however doesn't mean that we can't do something about it. Take this story for example.
READ ALSO: Hala galit na siya! Luzon firefighter rants against online bashers
A Facebook post of a netizen asking for help for an ailing newborn has gone viral on social media.
The post features the child who was born with a rare condition which wouldn't allow her to defecate on her anus.
The post has been shared across social media with many netizens hoping to get as much help as possible.
READ ALSO: Kawawa naman yung bagets! Netizen begs financial help for ailing child
Source: Kami.com.ph