EDITOR'S NOTE: This video contains themes and images that may not be suitable for minors. Parental guidance is strongly advised.
CCTV footage showing a man getting off a bus in order to rescue a female stranger from being harassed by a male attacker has swept the online community.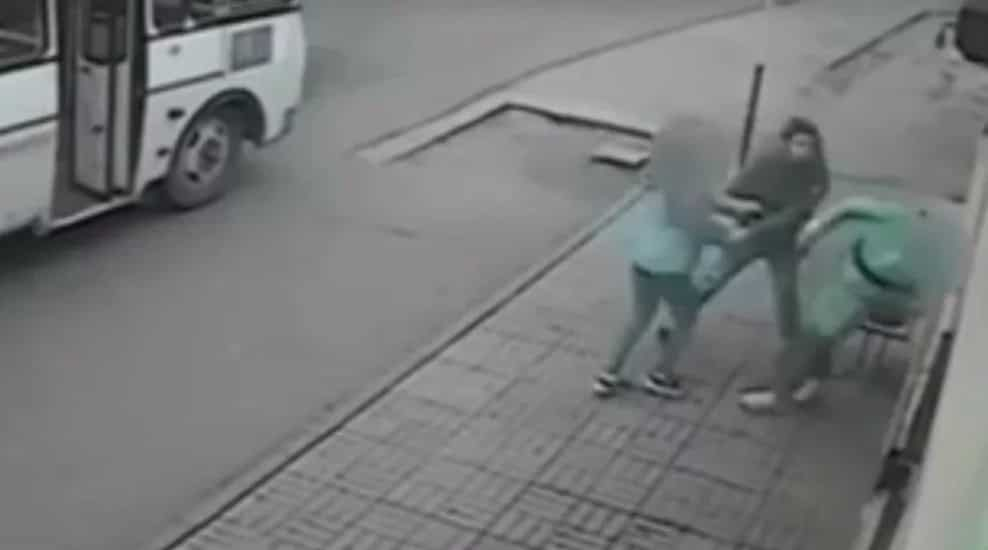 The video begins with a girl using her cell phone on the side of the street. A few moments later, a man approaches the woman and then physically assaults her.
Fortunately, a bus passenger saw what happened and decided to get off the vehicle. He then rushed to the aid of the woman and knocked down the attacker with one solid punch.
READ ALSO: Scared Asians freak out over giant snake coming out of toilet
Many netizens applauded the heroic man for rescuing a stranger.
"Yan ang tunay na lalaki handang tumolong sa babaing inaapi, may malasakit kahit dimo kaanoano ang mahalaga matulongan ang taong sinasaktan lalo na kung ang binibiktima ay babae or bata walang kalaban laban sa mga lalaki," a netizen commented.
(That is a real man, ready to help women who are being abused. He has concern even to strangers. What is important to him is to help abused people, especially women and children who are helpless against abusive men.)
READ ALSO: Pinay thief victimizes Korean tourist in Pampanga
Other social media users wrote that it was refreshing to see a person who acts to help instead of just taking videos of criminal acts in progress.
"Kung sa pinas pa to bibidyohan lang yan," a social media user pointed out.
(People in the Philippines would only take videos of that incident.)
READ ALSO: Cops arrest armed customer for beating up helpless waiter
SHARE this heroic video with your loved ones.
The video below might also inspire you to be a better person!
READ ALSO: Humanga ang netizens sa pagkanta ng Pinoy na may kapansanan
Source: Kami.com.ph