- President Rodrigo Duterte, during his first speech in Japan, did not forget to challenge his western critics about filing a case against the alleged extrajudicial killing in his drug war
- Duterte warns the critics not to 'fuck' with the Filipinos' dignity, which earned him cheers from the Filipinos in Japan
- He then proceeded to thank Japan, for the billions of funds they provided to the Philippines to assist with airport and road developments
As President Rodrigo Duterte gives his first speech in Japan, he once again swear off the Westerners' intervention in his ongoing drug war.
"Maski ganito lang kami ka-pobre (though we are this poor), do not fuck with our dignity," says the President, to which he earned a resounding applause from the Filipinos based in Japan.
He decried the 'killer' tags that he has been labeled by his foreign critics, saying that it is a blatant disrespect to the Philippines sovereignty.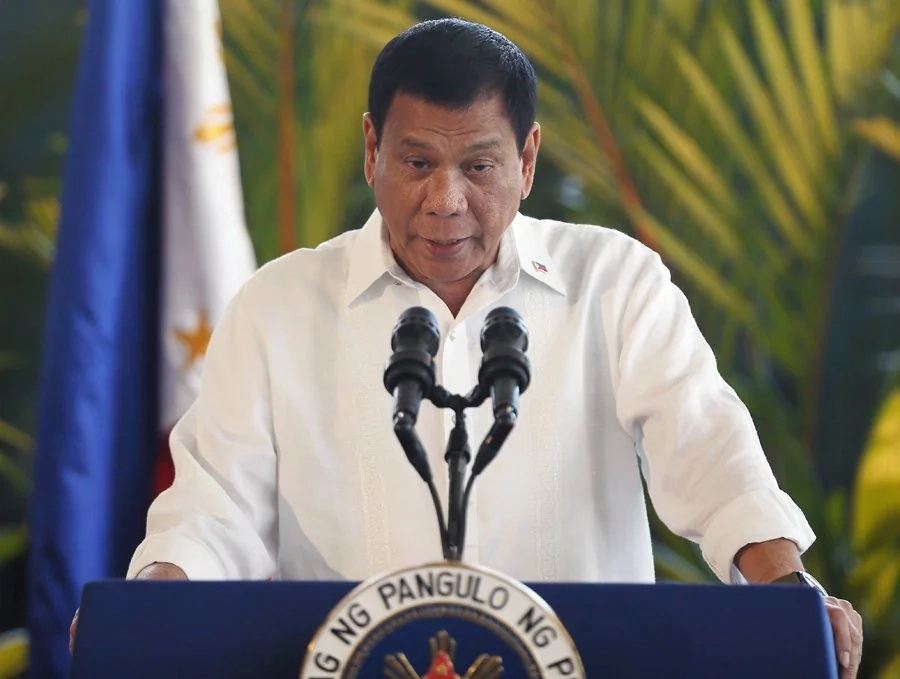 He also challenged his critics, "[If] You have the evidence, go ahead and file the case. Wala akong problema (I do not have any problem with that), I can rot in prison for my country. I am not a Filipino for nothing."
READ ALSO: Bayaning lalake nakunan ng CCTV, ipinagtatanggol ang kawawang babae na ginugulpi ng kawatan
He mocked the critics for just realizing that he is a "hoodlum" and lambasted the Westerners for overlooking those affected by drugs and merely pointing out the deaths caused by the alleged extrajudicial killings.
Despite the harsh words for the Western critics, Duterte only had praises for his host, tagging them as "kind" and "attached", while expressing his gratitude for the $6-billion programmed assistance for airports and roads from Japan.
He proceeded to clarify his projects, including the drug war, which he likened to a plane that never fail to leave the runway. He outlined his desire to streamline government services by putting up one-stop shops.
READ ALSO: Ang saya nila! Filipinos in Japan welcome President Duterte
He urged the people to slap any official who would attempt any corrupt practices, and tells them to be assertive in any situation.
He added that he is much more comfortable with China and Japan as the Western nations do not treat his country well.
"Japan is very attached to us. They are really so very kind. Wala akong maano sa (I cannot say anything against the) Japanese people," he concluded.
READ ALSO: Ipasara na yan! Lawyer blasts ABS-CBN for going too f*cking far to malign Duterte
If you missed this speech, you may watch it here:
RELATED: Drug users in Indonesia lambastes Duterte's execution-style drug armageddon
Source: Kami.com.ph