- Ellen Adarna went foundation-free for the Star Magic Ball
- Along with the fact that she has a flawless face, she shared other beauty secrets
- She also stunned the crowd with her lovely and super-sexy gown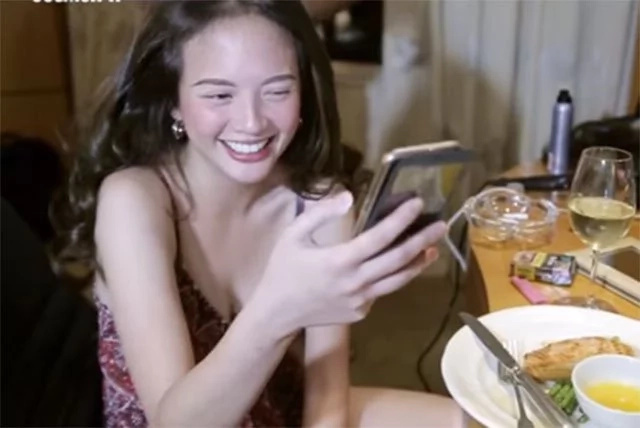 Ellen Adarna is one of the hottest babes in town and her flawless complexion, jaw-dropping figure and super sensual look can make any girl envious to the core.
But hey, Ellen Adarna isn't that selfish. She doesn't mind sharing the beauty secrets that give her the goddess-look.
With the latest Star Magic Ball, Cosmo was able to take a peek into Ellen's beauty routine.
READ ALSO: Jessy Mendiola wrong grammar rocked social media
So there, the 28-year-old was already up, waiting to give her adoring fans a few lessons on how to glam up for an absolutely star-studded evening, which she is obviously a part of.
According to the actress, she puts a lot of water on her face. She also notes that it's not high maintenance.
READ ALSO: Kathryn Bernardo stuns everyone with daring Star Magic look
She also admits that her legs and thighs aren't as perfect as her face and so she has to put on cream to hide some blemishes. She's one honest girl and fans love her for it.
She puts some brow pencil to emphasize her lovely eyebrows and some lip tint and she's done.
For fans below 18, this may not be for you, because Ellen said that "alcohol" keeps her young. She was even drinking some of it while her hairdresser was busy preparing her hair.
READ ALSO: Liza Soberano looks perfect in her Star Magic Ball gown
Get a load of this! Who would ever think that Ellen would go foundation-free for Star Magic Ball?!!! When other actresses are putting on layers of foundation to hide their faces, Ellen is simply different! She doesn't need one to look really lovely for that night.
Oh, and by the way, since she didn't have a date, she thought that it would be okay to walk up to Enrique and Liza and tell Enrique that she would have Liza.
Fans reacted though, saying that as far as they know, it is Ellen who has a crush on Enrique.
Oh well, with her pretty looks, she would not have a hard time finding the right one.
Source: Kami.com.ph