- Typhoon Lawin is the strongest storm to hit the country this year, which has greatly affected Cagayan and Isabela
- Filipinos showed strong bayanihan spirit as they helped deliver goods in Sabangan, Mountain Province, which has lost a major bridge in the typhoon
- Controversial figure Mocha Uson has shared the photos of these hard-working citizens in her blog-turned-Facebook page
It cannot be denied that the current administration is always one step ahead - they have already prepared relief goods to the heavily-affected areas of Typhoon Lawin despite the delay of foreign aid to the typhoon's victims.
A netizen by the name of Rojohn D. Onangey took photos of Filipinos helping each other to deliver goods to their unfortunate brothers and sisters, which has been shared by the Facebook page UP in the North.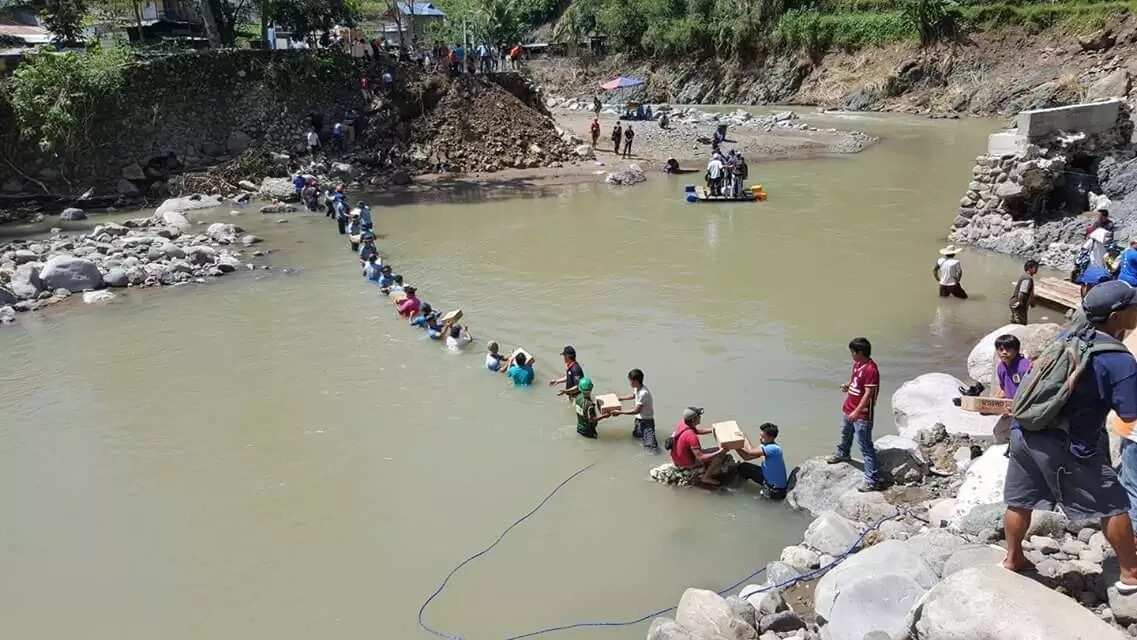 Their album, however, has reached a wider audience as it was further shared by Mocha Uson in her blog-cum-page.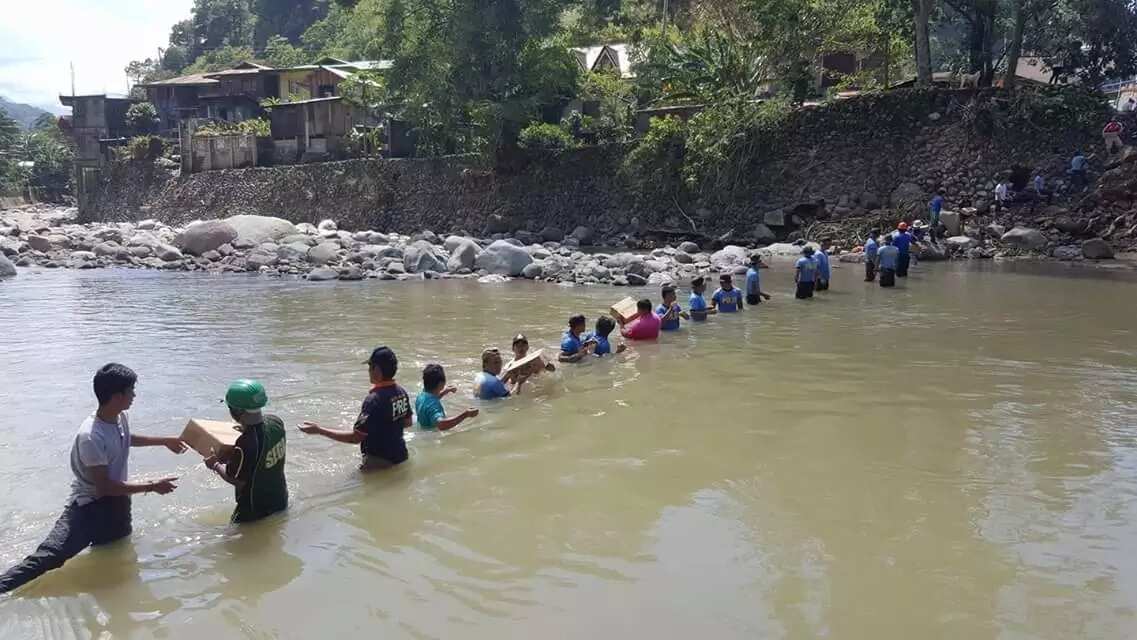 READ ALSO: China-PH friendship in millions disbursed for typhoon Lawin victims
She captioned her post that it is a beautiful thing that everyone is helping each other out and we should continue to do so for the improvement of the country.
The leader of the Mocha Girls previously praised the efforts of DSWD under the leadership of Judy Taguiwalo as she has posted news reports of the agency's updates on typhoon victims.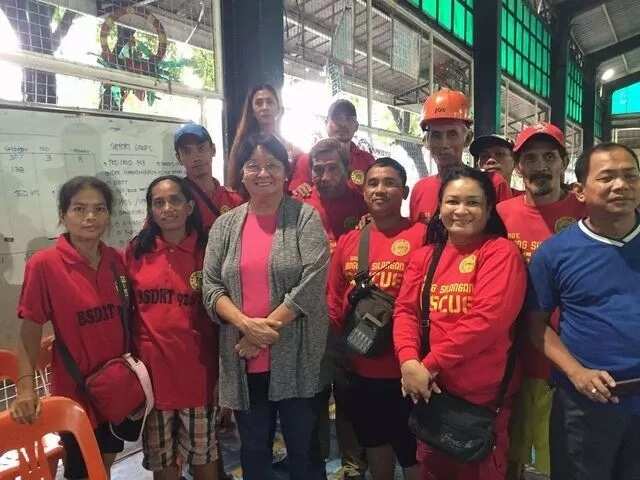 Two months ago, she earned the compassion of netizens as she personally visited various DSWD centers to donate goods.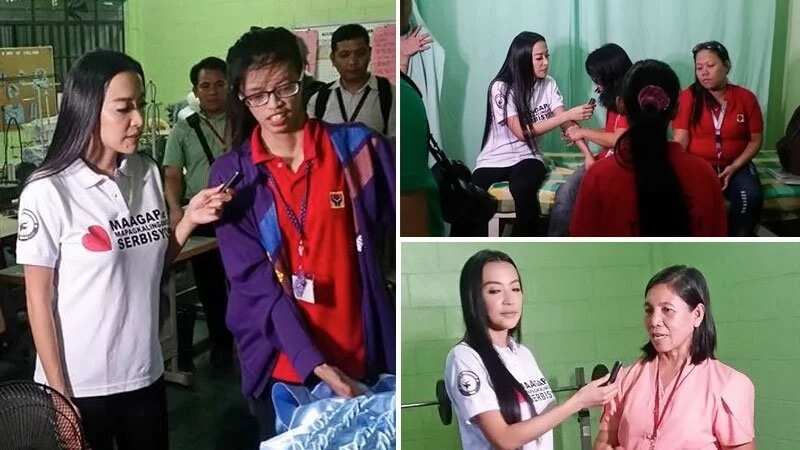 READ ALSO: Jessy Mendiola wrong grammar in Star Magic Ball interview goes viral
Rojohn's photos feature the ingenuity of Filipinos as they used their bodies as an improvised bridge to donate goods.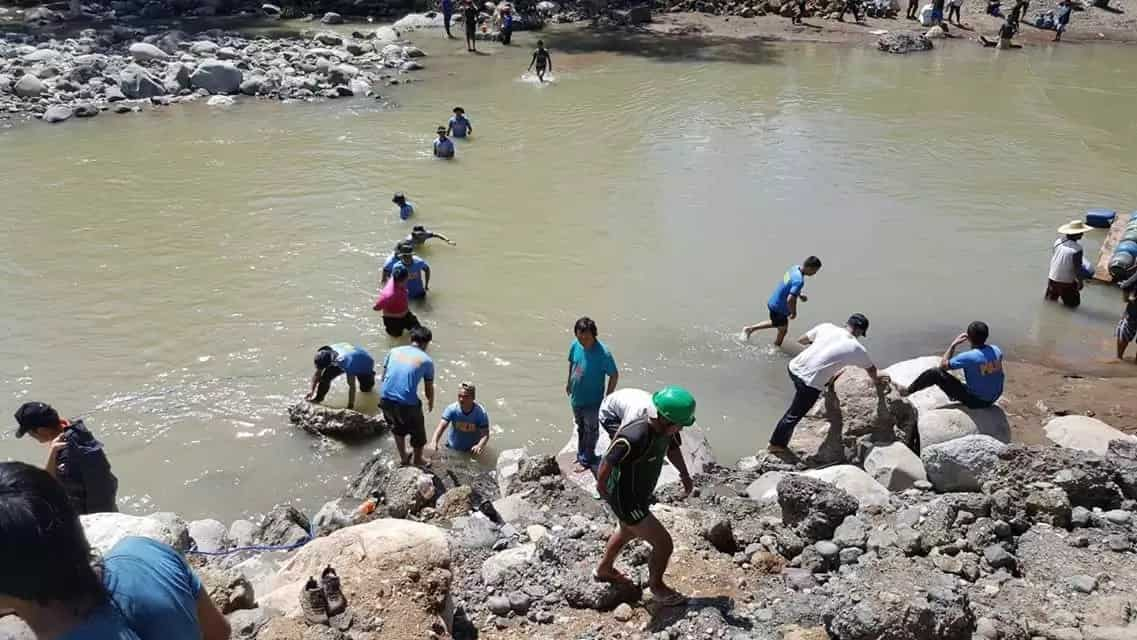 The intended place of donation, Sabangan in Mountain Province, had a bridge that collapsed during the typhoon that made it difficult for anyone to deliver the relief goods efficiently.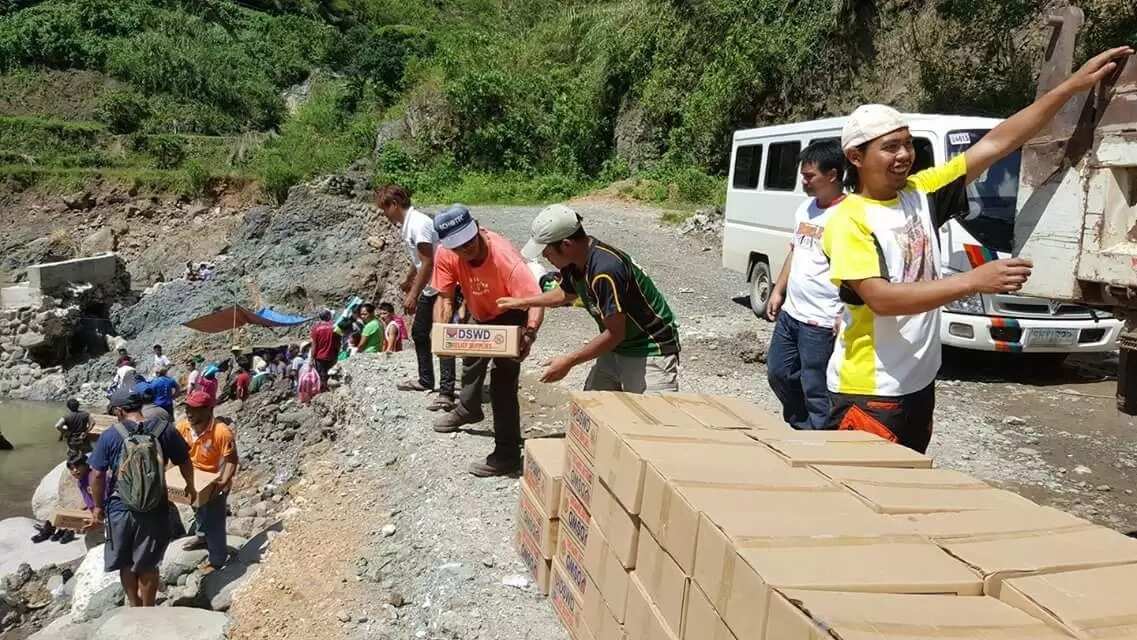 Those who helped came from a variety of government sectors, such as the Philippine National Police, Department of Social Welfare and Development, Provincial Disaster Risk Reduction Management Council, and Bureau of Fire Protection, as well as civilians.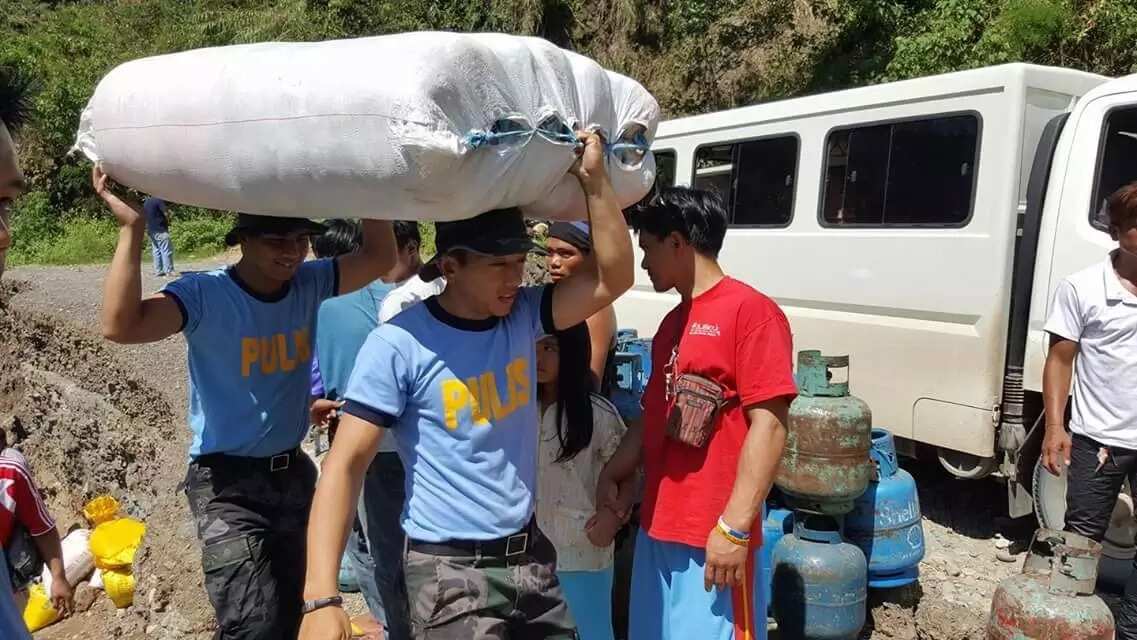 READ ALSO: Magagawan ng paraan! Kerry confidently states US-PHL ties remain despite Duterte confusion
The photos also show these concerned individuals handing out box after box in the intense heat while partially submerged in murky river water.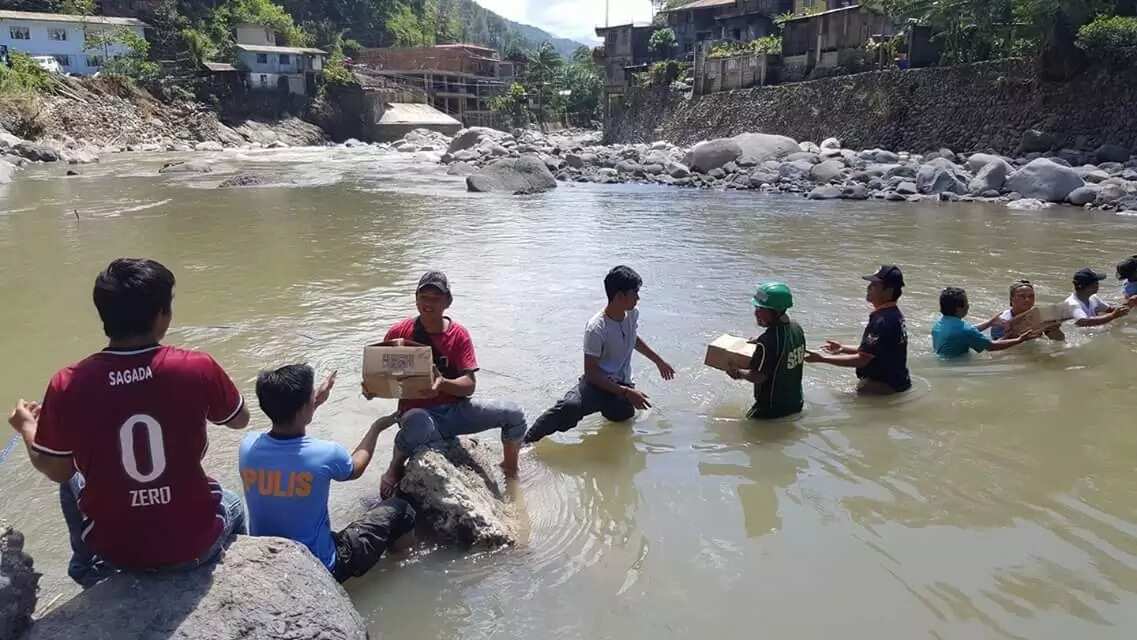 There is nothing like helping out each other in need - it knows no bounds whether a person is reaching out to his fellows or an animal helping a human in need.
This video just proves that and we hope that more will follow in these acts of kindness soon.
READ ALSO: Jessy's fail answer at Star Magic Ball gets remixed into a party track
Source: Kami.com.ph