- The Indonesian arm of a global drug users' group launched a protest before the Philippine embassy in Jakarta, on behalf of the Filipino drug users
- According to the group, the President's bloody campaign is removing the drug users' right to life
- In an open letter written by the national coordinator of the group, Edo Agustian, he implored the president to heed the call for less violent drug campaign as the users also have families of their own
Indonesian Drugs User Network (PKNI), the Indonesian arm of the International Network of People who Use Drugs (INPUD), on its Global Week of Action has launched their protest against what they believe is a "crisis for people who use drugs in the Philippines" brought forth by President Rodrigo Duterte's drug campaign.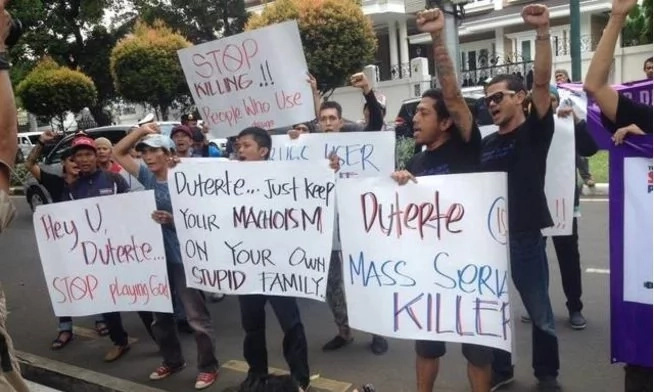 According to INPUD, "People who use drugs no longer have the right to life in the Philippines."
READ ALSO: Ingat po kayo! Manhunt launched as 12 drug prisoners escape from Batangas jail
The group's Indonesian arm, however, chose to launch a physical protest by gathering in front of the Philippine embassy in Jakarta and hoisting posters with words of disapproval.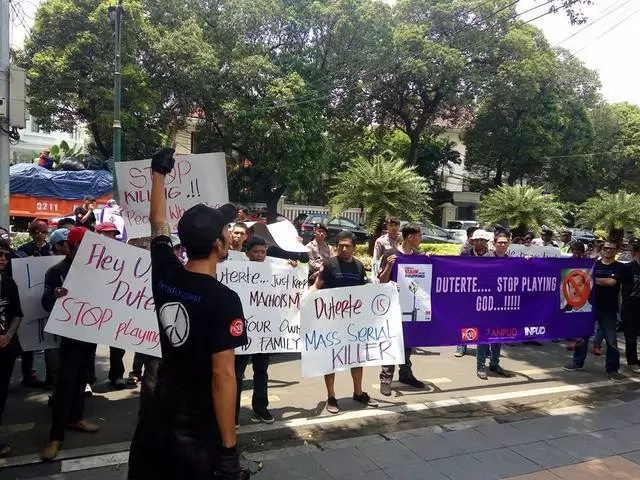 Some of the messages include "Duterte is [a] mass serial killer," "Duterte… Stop playing God!" and "Duterte, just keep your machoism on your own stupid family."
READ ALSO: Itigil ang pagmumura! Supportive Herbert Bautista gives mixed review on Duterte's foul mouth
The group's national coordinator, Edo Agustian, however, submitted an open letter to the President where he aired his grievances towards removing the stigma on drug users. He pleaded for the president to reconsider taking a less bloody and more scientific approach to regulating drug use in the country.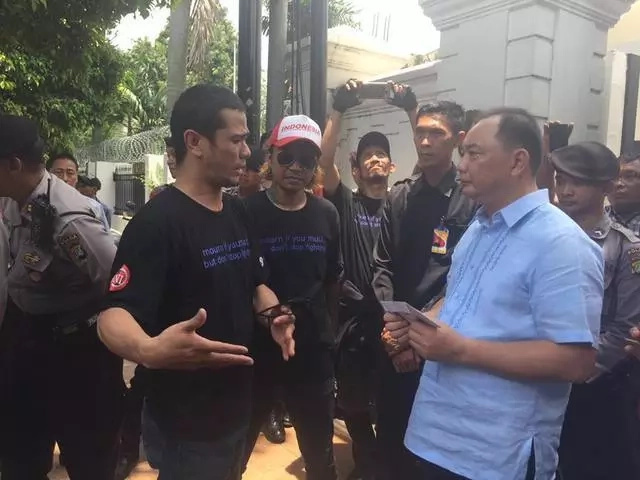 According to Agustian, "People who use drugs are not inherently evil or criminal. They are mothers, fathers, sons, daughters, sisters, brothers, and grandparents. They care for their families and communities. People who use drugs are human beings, just as valuable and important in contributions to society as all other citizens."
READ ALSO: ASEAN police chiefs praise Bato's aggressive drug war
"I understand that you have not ordered extrajudicial killings; however some of your words, suggesting people kill drug users in the streets, may have indirect consequences of being taken literally," Agustian said.
"Your reputation as a guardian of the poor precedes you Mr President, yet this approach of killing drug users will serve only to further marginalize and punish the poor," he added.
The protest has been captured on video, and can be seen here:
The open letter to the President, written by Edo Agustian, national coordinator for PKNI, can be found here:

RELATED: Nagbiro na naman siya! Witty Duterte says there are no beautiful women in devastated Isabela
Source: Kami.com.ph