- Chinese people are known for their religious beliefs, rituals, and traditions
- This Chinese man became viral after a picture of him touching a woman's breast spread in social media
- Find out the reason why he was touching the woman's breast below
Chinese people are known for their rich culture, traditions and practices, and religious beliefs as well. They are also known to have various ways of knowing your future such as through the zodiac sign, through the year of animal you were born into, and others.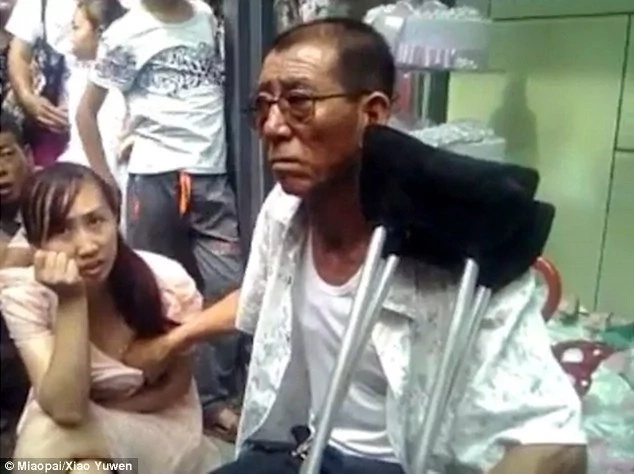 READ ALSO: 3 most embarrassing moments of Jessy Mendiola
However, this Chinese man's way of knowing other people's future is probably the most bizarre way of knowing the future.
The photos and video of this Chinese man made round in social media because he was trying to predict the future of the woman by touching her breasts.
As seen in the video, the woman looked like she had no idea what was going on but she was determine to know her future so she still let the man grope her breasts.
READ ALSO: Duterte jokes about the lack of beautiful women in Isabela
Meanwhile, the Chinese man, who was apparently a fortune teller, was holding a pair of crutches in one hand while the other hand gropes the breast of the woman.
They were also surrounded by a group of people where the alleged fortune-telling was taking place.
The user, named Xiao Yuwen, who claims to be a travel photographer from China's Yunan province, uploaded the picture with a caption saying, "Fortune telling by touching the breast, this man is taking great advantage."
Upon uploading the video, it reached nearly two million views in less than a week.
READ ALSO: Inspiring man with no legs works hard as mechanic
Moreover, many social media netizens thought that the way of predicting the woman's future was not only bizarre but also disgusting and faked, too.
There were also others who made fun of the video and asked if the Chinese man teaches his skills to others.
Fortune-telling has been a common-practice throughout mainland China, Hong Kong, Taiwan, and in other countries in Southeast Asia.
Some of those who practice fortune-telling believe that certain body parts hold clues for their future.
Source: Kami.com.ph