- Former Presidential Spokesperson Edwin Lacierda slams Mocha Uson for not researching well
- Lacierda said Mocha posts information that are either without evidence or fake
- Mocha apologized to Lacierda in a very sarcastic manner in one of her FB posts
Former Presidential Spokesperson Edwin Lacierda slammed Mocha Uson in his Facebook post for not doing her research well and for feeding wrong information to her followers.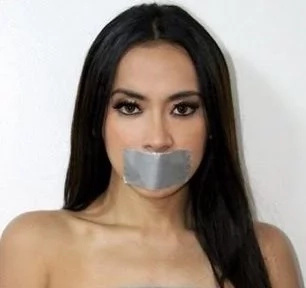 Lacierda said that Mocha is spreading the virus of misinformation because of her Facook posts in her infamous Mocha Uson Blog where she expresses her support for the current administration.
READ ALSO: Church and TESDA launch rehab programs for drug users
In his post, Lacierda stated, "Stupidity and idiocracy, ignorance and indolence have no limits. For goodness sake, Mocha, stop spreading the virus. Don't you get tired of being the role model of laziness? It doesn't take much time to do research, there is Google, there is Bing, there is Yahoo for you to search USAID.
He reminded Mocha, "Don't settle for stupidity. I know you mean well but Donald Trump shouldn't be the standard of your nobility. You have an obligation to rise the standard of discourse. So, don't dumb down, level up."
Upon reading the post of Lacierda, Mocha shared it to her Facebook page with a caption, "Sorry po Sir Edwin Lacierda kayo na matalinong disente (Sorry Sir Edwin Lacierda, you are the only smart and decent here)."
READ ALSO: US official discusses PH-US uncertainty with Yasay
As always, Mocha misinterpreted his post according to Lacierda for he was not asking for an apology.
Lacierda noted that Mocha is "plain lazy" for not finding the truth behind her posts.
Lastly, Lacierda tried to uplift Mocha's confidence by saying, "I believe you have the intellectual capacity and the decency what is a basic human value of getting the facts straight."
READ ALSO: US highly supports the Philippines' fledgling ties with China
Instead of engaging in a healthy discourse with Lacierda, Mocha said that he should stop because his 6 terms is over.
Mocha Uson is known for being a supporter of President Duterte, however, she drew flak and criticism overtime for some of her fake information.
Source: Kami.com.ph