- A video of a giant snake making its way out of a toilet went viral
- The video shows the house residents panicking as the snake revealed its enormous size
- Netizens expressed a sigh of relief because no one was bitten while using the toilet
A scary video clip showing a group of Asians panicking after they found a giant deadly snake slithering its way out of a toilet inside a house has gone viral.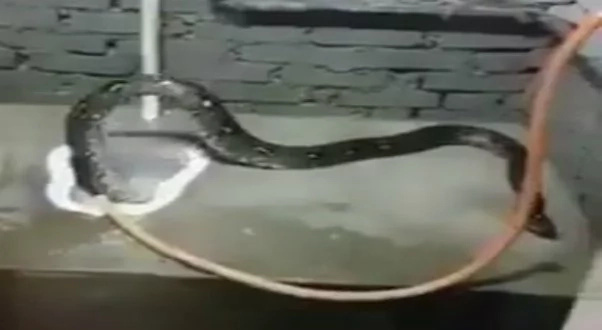 The video shows the scary reptile slowly but surely making its way out of a toilet. The Asians could not contain their emotions as they see a python inside their restroom.
The snake looked small at first. But as it reveals the length of its body, the Asians discovered that they were dealing with a really big snake!
They might have to call for authorities to arrive before they could go back inside their comfort room.
READ ALSO: Off-duty cops arrest armed Pinoy customer for attacking helpless waiter
Netizens went crazy over the viral video.
"Buti walang natuklaw habang ginagamit yung toilet," a netizen wrote.
(Fortunately, no one was bitten while using the toilet.)
READ ALSO: Violent Asian man brutally beats up poor woman in the kitchen
Some online users commented that they would also have panicked if they find a snake inside their toilet.
"Kung sa akin nangyari yan, lipat na ako ng bahay kasi baka susunod matuklaw na ako sa private part habang gumagamit ng toilet," a netizen said.
(If that happens to me, I would move to a different house because I might get bitten on my private part while using the toilet if it happens again in the future.)
SHARE this freaky video with your family and friends!
Thought that was freaky? Here is another snake video that will surely scare you!
READ ALSO: Video of flying dragon-like creature in China goes viral
Source: Kami.com.ph