* Citizens are advised to remain vigilant and contact the police as soon as possible if any of the inmates are spotted.
JUST IN: The police are conducting a manhunt as 12 inmates from the detention facility of the Malvar Police station escaped early before dawn yesterday.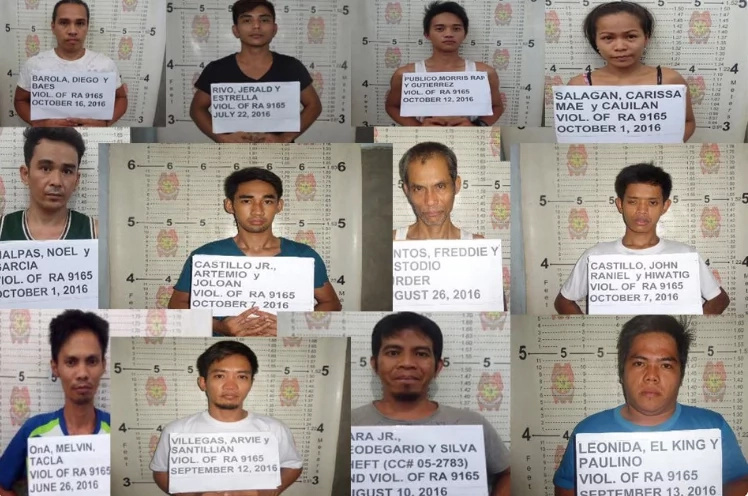 READ ALSO: Magkalinawan na! Top US official meets with Yasay to discuss PH-US separation
While several prison guards were conducting their rounds at 4a.m., they discovered the jailbreak.
Batangas police director Senior Supt. Leopoldo Cabanag explained that the prisoners cut the steel bars of their cell and were able to escape.
The police director said that the 11 fugitives are identified as Diego Barola, Melvin Ona, Jerald Rivo, Leodigario Lara Jr., John Raniel Hiwatig, Arvie Villegas, El King Leonida, Carissa May Salagan, Noel Malpas, Artemio Castillo and Moris Rap Publico.
READ ALSO: Sila pa masama! American missionaries helping poor Filipino children charged with human trafficking and child abuse
They were all facing drug charges.
Another fugitive named Freddie Santos is facing murder charges.
The police are asking the cooperation of the public and to contact the authorities for any information about the escapees.
READ ALSO: Killings no more! Rehabilitation programs for drug users launched by Catholic Church and TESDA
Source: Kami.com.ph