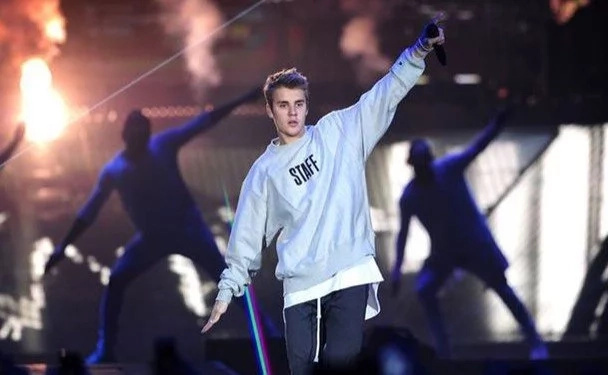 - Pop singer Justin Bieber was recently booed off stage by the crowd while he was performing at Manchester
- Many believe that the reason for the dismay of the crowd was Justin's long winded speech
- Fans have flooded his Twitter page commenting on the singer's behavior
Justin Bieber was booed off stage in Manchester by his fans when the crowd got fed up by his long winded speech.
The crowd began screaming and shouting and wanted the pop singer to stop talking and begin performing.
Justin was so cross with his fans that he just dropped the microphone and left the stage to the shock and dismay of his fans.
READ ALSO: Scientists Have Dug Up A Piece Of An Ancient Alien Spaceship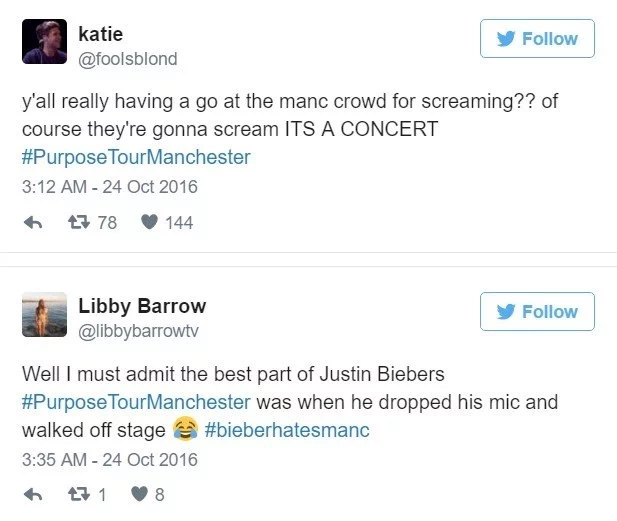 However, he returned in a couple of minutes and began performing after saying: "Manc can't handle the talking so I won't talk."
It seems Justin's fans won't forget his antics in the near future. Many of his fans flocked to his Twitter page and flooded it with comments about the singer's attitude towards his fans.
One fan wrote: "Fame has well and truly gone to your head mate Justin Bieber!"
Another fan left the following comment: "Justin Bieber fans constantly make excuses for his sh***y attitude, open your eyes you deluded morons."
Some fans even recounted the recent incident of Justin Bieber asking the crowd at his concert to be quiet when he sang ballads.
READ ALSO: Murderer Breaks Down And Cries When Judge Sentences Him
READ ALSO: Singing Driver Gets Carried Away And Crashes His Car
Source: Kami.com.ph