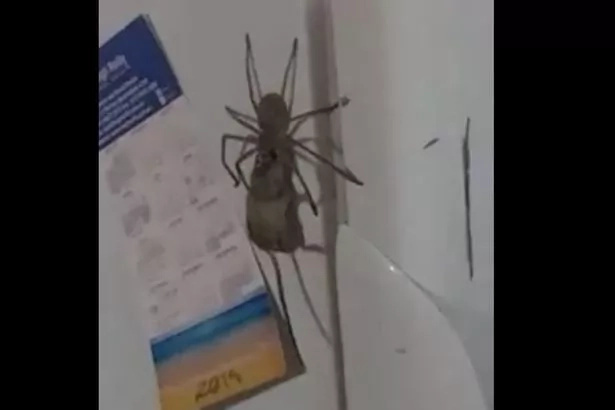 - An Australian man captured the horrifying scene of how a giant huntsman spider carried off the body of a mouse
- In the video we can witness the huntsman spider dragging the mouse in its jaws across a fridge
- The video went viral garnering millions of views and tens of thousands of shares
Jason Womal, from Australia captured horrifying footage of a giant spider eating a mouse!
The short 20-second-clip shows the large Huntsman spider dragging the mouse along a fridge.
The man recording the video exclaims: "What's he going to do with him?!"
"Man, that's so cool!" his friend states.
READ ALSO: Motorcycle Mounted Machine Gun Is Destruction On Wheels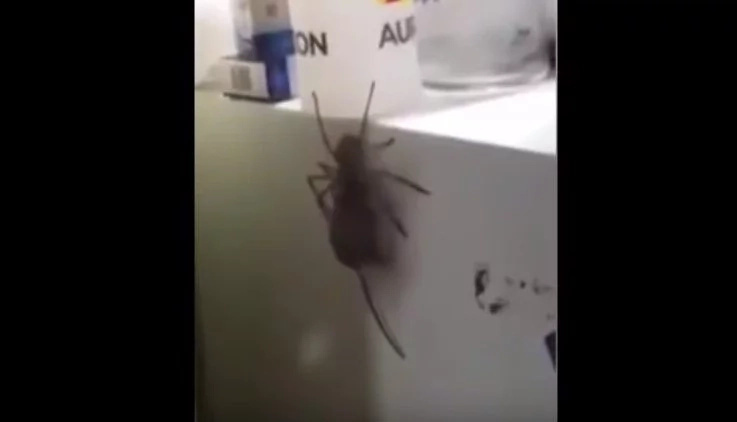 The spider's lunch has shocked people all across the internet. The video went viral garnering over 2.6 million views and over 50 000 shares on Facebook.
The caption for the video stated that as Mr Womal was leaving for work his neighbor approached him and asked him if he wanted to see something cool. Womal agreed and followed his neighbor that showed him the incredible spider carrying the body of a mouse in its jaws.
The Huntsman spider is known for its diet of lizards and mice. The spiders habitat includes most of Australasia, Africa, Asia, Mediterranean region and the Americas.
READ ALSO: Homeless Woman Carrying A Skull On A Stick Leads Police To A Dead Body
READ ALSO: Virtual Reality Is Just Too Real For This Poor Guy That Smashes His Face
Source: Kami.com.ph