- A post about a disabled man who create amazing miniature vehicles and other objects has gone viral on social media recently
- The post features the man sharing his art pieces in various photographs
- The post now has thousands upon thousands of shares from netizens who were inspired by his story
One's physical condition does not define who he is as a person.
It is said that we are created differently but equally. Different people have their own strengths and weaknesses.
Everyone is unique in their own ways.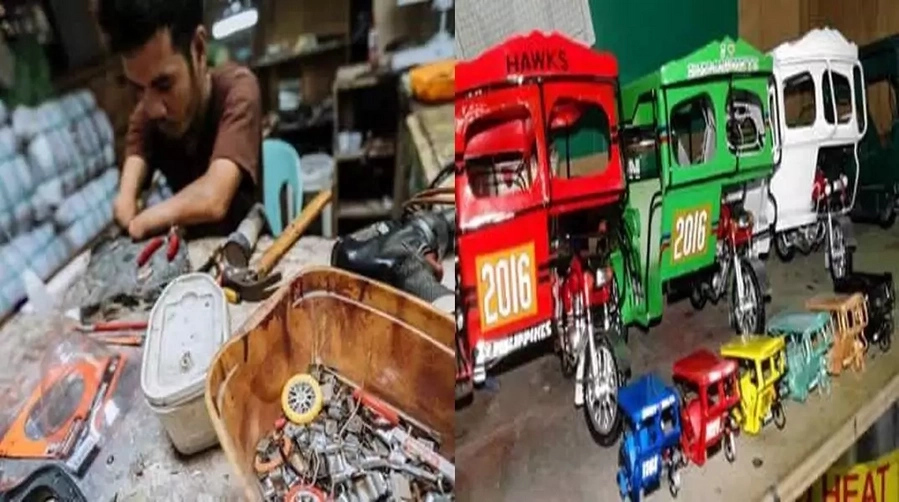 READ ALSO: Buti nalang! Former child star Jiro Manio says he's ready to move on after 7 months in rehab
Birth lottery is responsible to determining which characteristics will be given to someone. Sometimes, people are unlucky, while there are times when several people are blessed.
It is true that we don't get to choose the kind of life we're going to have at birth.
This however doesn't mean that we have to remain where we are. It is our option if we will let our weaknesses dictate the kind of future we'll have. The man in this story is clearly an inspiration to everyone.
READ ALSO: Nakakamangha! Pinoy family sings the best version of 'Secret Love Song' while doing chores
A post about a disabled man who create amazing miniature vehicles and other objects has gone viral on social media recently.
The post features the man sharing his art pieces in various photographs.
The post now has thousands upon thousands of shares from netizens who were inspired by his story.
READ ALSO: Grabe siya bes! Pinoy comedian says he's tired of being ugly
Just as this man continued his journey, this child will do just the same.
Source: Kami.com.ph