- Mocha Uson has taken her overzealous support of the Duterte administration through her Facebook page
- A netizen has appealed to shut down her eponymous blog-turned-Facebook page
- The Change.org petition almost has 24,000 signatures, which needs a thousand more to meet its goal
The start of the 2016 presidential elections has changed the way people view Mocha Uson but that does not mean that she has become a revered figure now.
Popularly known as the leader of sexy girl group Mocha Girls, she has now become one of President Rodrigo Duterte's staunchest supporters. Her political fanaticism of the president has made her praise his every move in her blog and she has made it her mission to refute everyone else who does not share her views.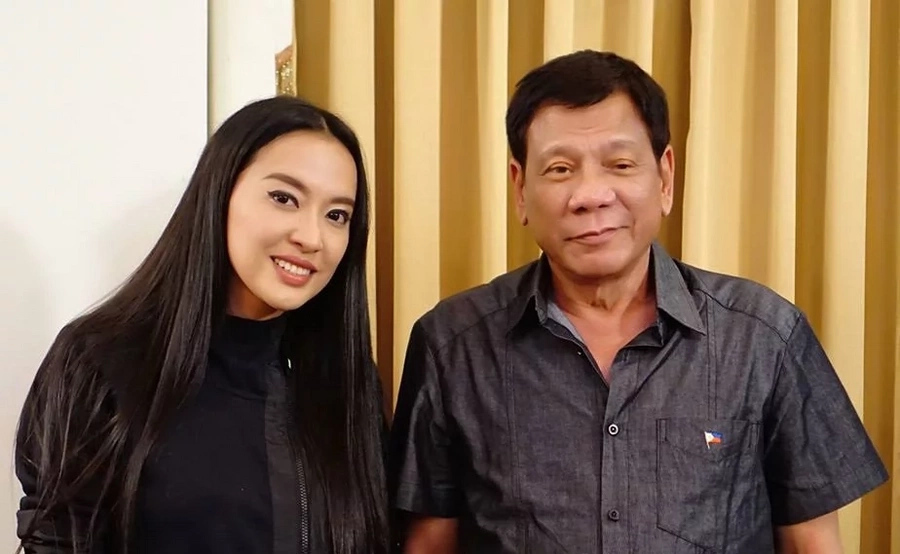 The more she posts, the more people were not having any of her unreasonable statements. Thus, one netizen decided to take the matter on hand by petitioning to shut down her blog.
READ ALSO: Jessy Mendiola wrong grammar is the most WTF moment in Star Magic Ball
This netizen, who goes by the name of Paul Quilét, started the petition on Change.org yesterday with a goal of collecting 25,000 signatures. In just one day, his appeal has garnered almost 24,000 supporters.
According to him, Mocha's blog-turned-Facebook-page has been consistently releasing false information about current events in the country.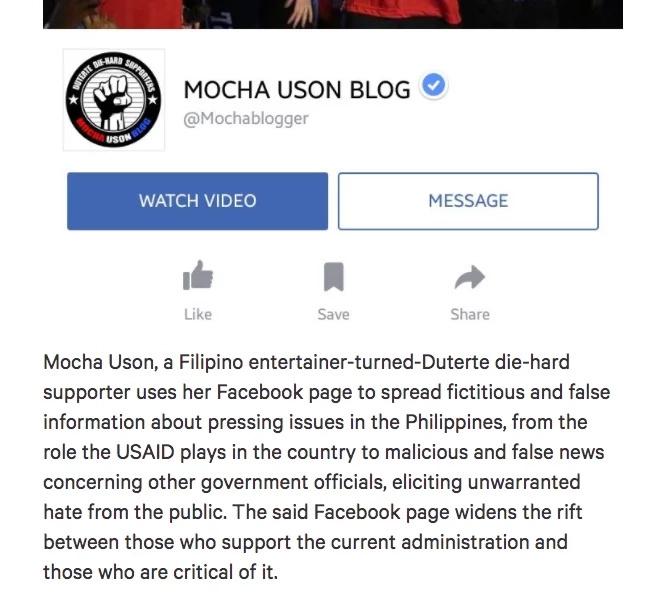 Not only is she one of the main sources of fake news, her political discourses continue to 'widen the rift between those who support the current administration and those who are critical of it'.
READ ALSO: Huwag magpaloko! News about Pia Wurtzbach arrested for cocaine in Malaysia is definitely false
Some netizens who signed the petition left comments on why they did so, which did not differ from what Paul reasoned.





Since news spreads quickly in the Internet, the petition has reached Mocha and she addressed it in her latest post.
Instead of retaliating, she tackled the issue with a more peaceful approach. She said that she will pray for them and in case Facebook takes down her blog-cum-page, she will post her opinions on the Mocha Girls page instead.
Whether she is talking about politics or sex, Mocha has always provoked people with her (sometimes) politically incorrect views.
She will always be remembered as a sex symbol, which is why most people do not take her seriously. Here is a clip of women who share the same audacity as her to appear in public braless.
READ ALSO: Magkalinawan na! Top US official meets with Yasay to discuss PH-US separation
Source: Kami.com.ph