- A video clip showing what seems to be a dragon flying in the air went viral
- The video was taken in the forests of China
- Many netizens found the video realistic but they added that special effects could have just been added
A new bizarre video captured in China showing what seems to be a dragon-like creature flying in the sky has swept the imagination of the online community.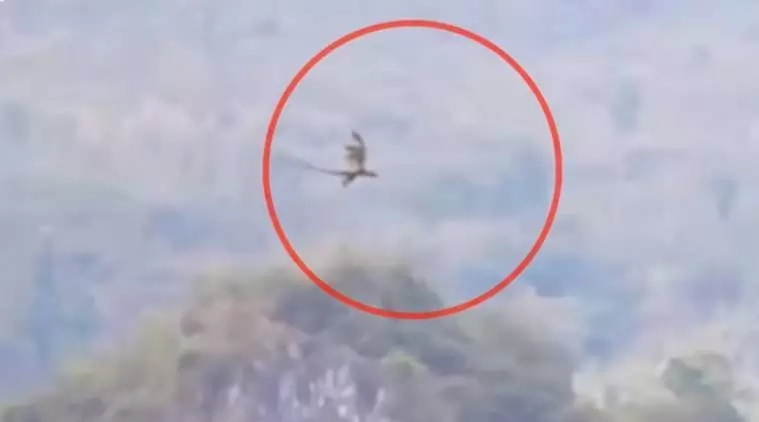 The short clip shows footage of a forest in China with a creature flying on the background. According to the YouTube user who shared the video, the person who took the video thought that what he was filming was just a big bird.
But when he zoomed on the video he captured, he realized that the creature looks more like a fictional dragon or a prehistoric pterodactyl flying in the air.
READ ALSO: Asian girl bravely confronts pervert in 711 store
The online community is divided regarding the authenticity of the video of the "flying dragon."
Several netizens said that it is not impossible that a dragon-like creature exists in the wild since the planet is such a big place.
"Pwedeng totoo yan kasi marami pang parte ng mundo na hindi pa na explore ng tao," a social media user said.
(The video might be real because there are still many parts of the planet that humans have yet to explore.)
READ ALSO: Violent Asian caught on camera beating up helpless woman
However, many netizens were skeptical of the video, saying that the person who uploaded the video added special effects to the footage.
"Naniniwala ba talaga kayo sa mga ganyang video? Sa technology ngayon, nagagawa na lahat para mapeke mga video," a social media user pointed out.
(Do you really believe in these kinds of videos? With the advancement of technology today, people can do anything to fake a video.)
SHARE this strange video with your loved ones!
Thought that was bizarre? Here is another video that will blow your mind!
READ ALSO: Pinoy thief caught on CCTV stealing from SUV in Taft Avenue
Source: Kami.com.ph