- CCTV footage shows a thief stealing valuables from inside a parked vehicle
- The crime took place along Taft Avenue
- Netizens urged motorists never to leave behind valuables inside their vehicles
CCTV footage showing a seemingly experienced Filipino thief stealing valuables from inside a white SUV parked along Taft Avenue in Manila has gone viral.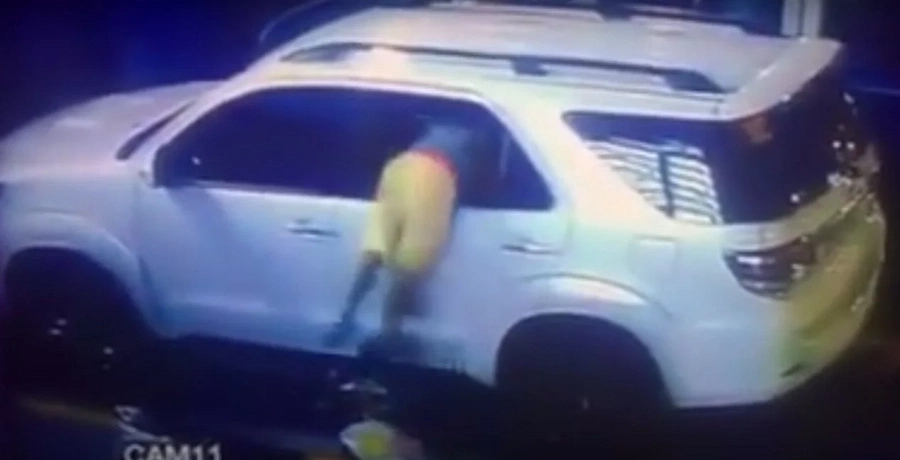 The video shows the sneaky thief riding a motorcycle and then parking his bike beside the white SUV.
After looking around to check if anyone could see him, the thief proceeds to check the inside of the vehicle if it has any valuables inside.
A few moments later, the thief used his special techniques to break the glass window of the SUV. He then pushed his upper body inside the car to get the valuables and then rode his motorcycle away from the scene of the crime.
READ ALSO: Heroic citizens beat up snatcher on motorcycle
Many netizens expressed their outrage towards the thief at Taft Avenue.
"Dapat mahuli ang lalakeng yan at ikulong para matakot ibang magnanakaw," a netizen said.
(That man should be caught and arrested in order to discourage other thieves from victimizing others.)
READ ALSO: Asian girl bravely confronts robber in jewelry store
Several social media users also pointed out that more thieves and snatchers roam Metro Manila as the Christmas season approaches.
"Mag papasko na kasi kaya naglipana na naman ang mga kawatan," a social media user wrote.
(Christmas is coming and that is why there are more criminals roaming around.)
Netizens also urged motorists to be extra careful with their parked vehicles during these times.
"Hindi dapat mag iwan ng gamit sa loob ng sasakyan," a netizen advised.
(Motorists should not leave their valuables inside their parked vehicles.)
SHARE this video with your family and friends!
The next video you are about to see will scare you as well!
READ ALSO: Violent Asian man beats up helpless woman in the kitchen
Source: Kami.com.ph