This video shows the moment when a 29-year-old man charged for leaving an 11-year-old girl pregnant in Pinelake Dr. in Spartanburg left the court room while the judge was trying to press the charges against him after a DNA test proved that he is the father of the baby that the little girl gave birth in May.
According to police investigations, the man identified as Derrick Kendall Burris, assaulted a colleague´s daughter since the girl was a 10-year-old and a year after that, he got her pregnant.
Police say the investigation began in February, when the victim told workers at her school she was pregnant by a male closer to her own age, because she was scared to tell her mother the truth.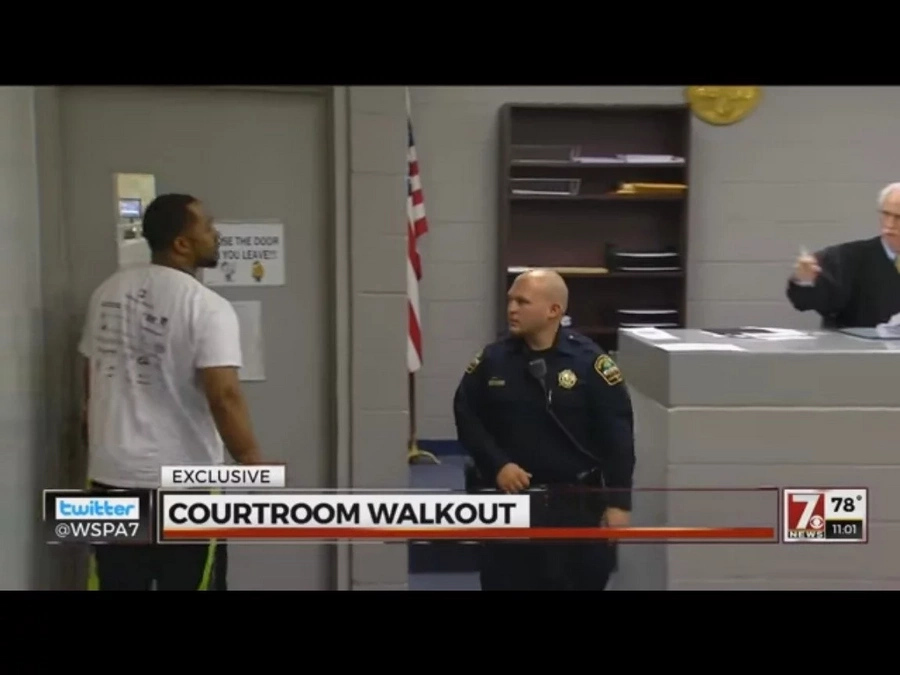 The girl finally said Burris was the true dad, and she was referred to the Children's Advocacy Center for a forensic interview, according to investigators.
Burris, who is being charged with criminal sexual conduct with a minor in first degree, was convicted on two armed robbery charges in 2004 in Greenville County and was sentenced to 10 years in prison for each.
He is also facing charges of Burglary and Grand Larceny from May of 2016 in Spartanburg County.
Source: Kami.com.ph