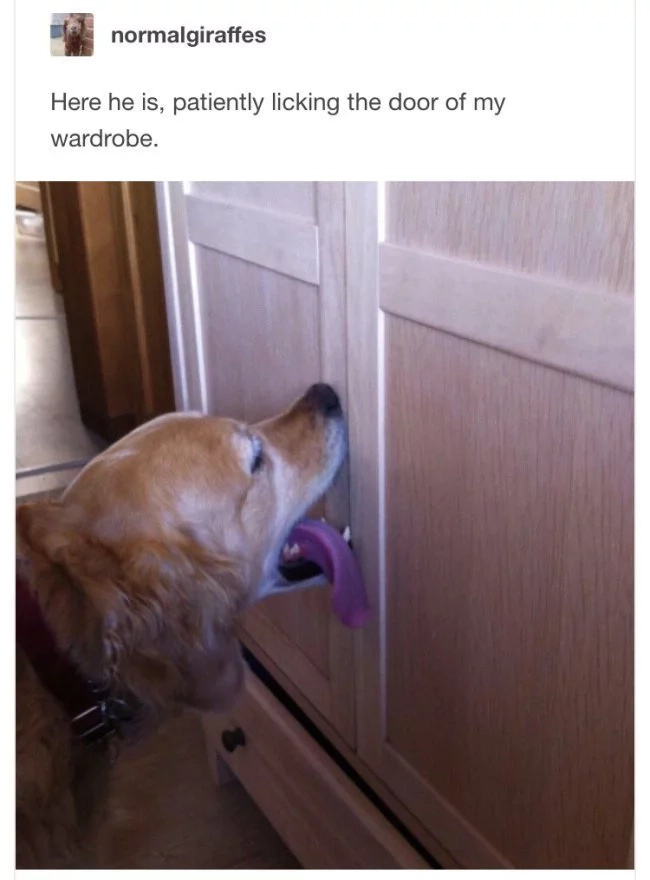 We all have incredible stories about our pets so whenever we hear one new we don't get really shocked about what they can do. They can go really funny, epic or really touchy. Pets and Dogs specially are maybe the most clever and yet innocent creatures that are around us.
The more I learn about people, the more I like my dog and the thing is that pooches are the best friends you could ever have and they won't get tire of surprising with new things.
Take this story of a dog, told by Mia, who once had to move house with his owners, for example. Back at their old home, whenever he wanted to go outside, he'd lick the front door - possibly getting lost in a weird kind of positive reinforcement.
The owner of this dog doesn't really know if she has the most stupid dog or the cleverest one but she know she has the best dog ever.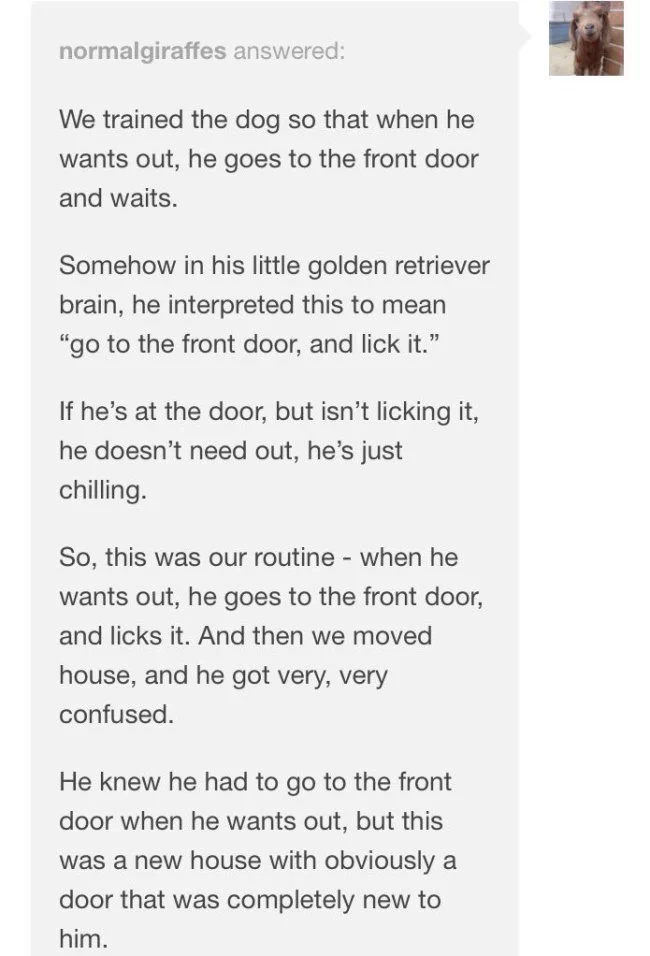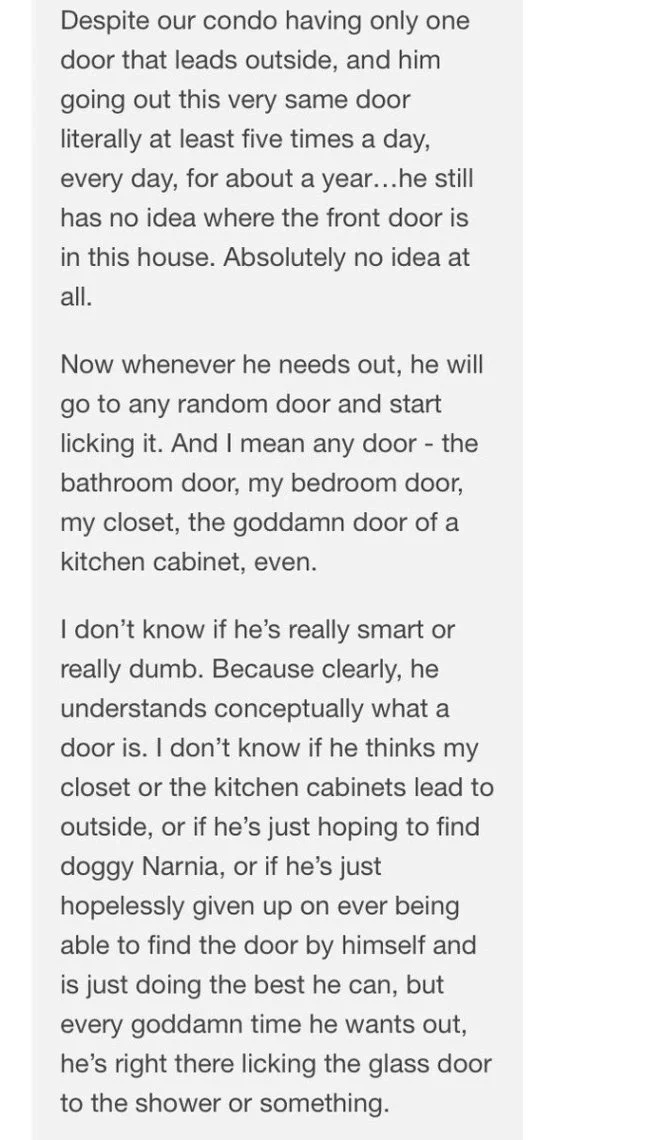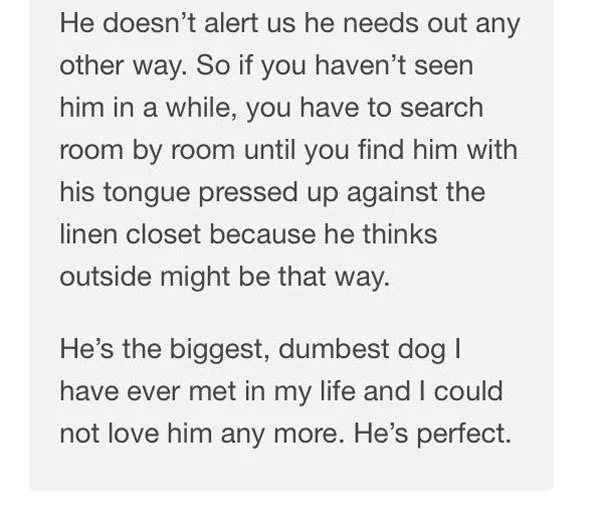 Source: Kami.com.ph