- Student Jordan Stiers won $10,000
- She is giving it all to her grandmother, who she calls her savior
- Her grandmother took the children in before they were due to be put in foster homes
Student Jordan Stiers won $10,000 at the Late Night Event. Kansas coach Bill Self puts up the money as an incentive towards students supporting his teams matches. Two contestants are chosen at the match through text messaging. Each contestant can either take a shot or select a non player to take the shot for them. Jordan chose Kansas director of basketball operations Brennan Bechard who made the winning shot for her. When asked why she chose him she said she had seen him make the winning shot last year so why not bank on an almost sure thing. She knew she wouldn't be able to make the shot herself.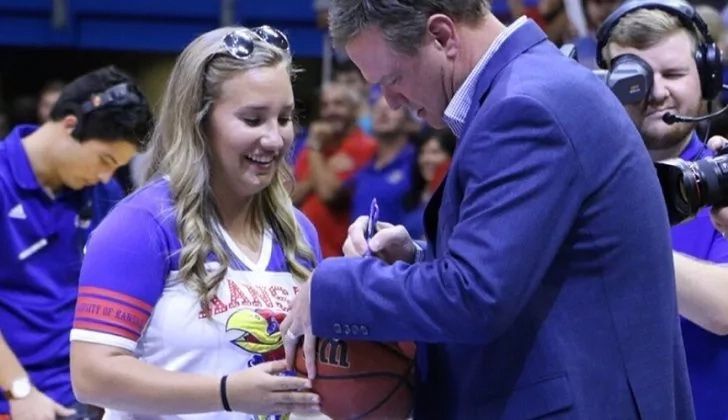 Stiers is a sophomore athletic training student at the University of Kansas. She has decided to give the entire prize to her grandmother.
In an interview with Today she explained why she had made her decision. When she was a child her parents were both drug addicts. She has 6 siblings and it was touch and go as to whether or not the Government would step in and take them in until foster homes could be found. If they went into foster homes it was very likely that they would have been separated. Just in time her paternal grandmother, Roxanne Edwards, stepped in and took the children in. She regards her grandmother as the saviour of all the children. She just wants to show her appreciation.
Her grandmother is surprised by her generosity. She feels that Stiers should keep some of the money.
Source: Kami.com.ph