- Elizabeth and Kathryn Girtler needed a bone marrow transplant
- A match was found in Germany, Ingo Gruda
- The twins are now fully cured and recovered
- They recently met Gruda at a gala event
Elizabeth and Kathryn Girtler were diagnosed with an extremely rare genetic disorder. The disease, congenital amegakaryocytic thrombocytopenia, left them without blood platelets. This condition is a death sentence if left untreated. The only way to ensure a healthy life for the girls was to find a bone marrow donor.
The family willingly tested for a match but mom Michelle, dad Brett and brother 13 year old Leroy were not a match. The girl's match requirements were quickly put onto the Mayo Clinic list for potential donors. The list, called Be Match provided a match in Germany, Ingo Gruda.
The following 3 years were nerve wracking for the family. There was a possibility of complications setting in either before the procedure, during the procedure or afterwards. It is a high risk operation.
The girls did not have their procedures done at the same time. Elizabeth was done in 2011 and Kathryn was done in 2012. The family almost lived in a hospital for 3 years but it was worth it. The girls are cured and have fully recovered.
This year at a gala Be Match event, the girls got the opportunity to meet their benefactor. The organisation flew him to the states for this very special meeting. The twins were very excited to meet him and conversed non-stop through an interpreter. It was an emotional meeting for all.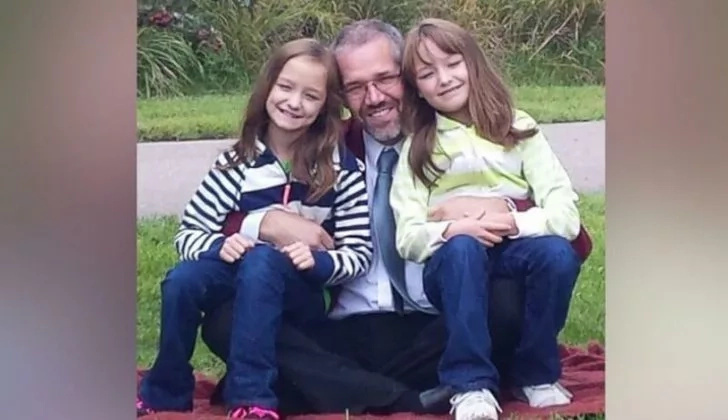 Source: Kami.com.ph